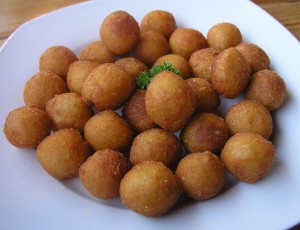 Krokety have always been a fancy kind of way of serving potatoes in the Czech Republic. If you go to the restaurant there you either get french fries or croquettes as a side dish. I have never seen them served here in the US but maybe that's because I don't know their correct name in English? Either way, I found this extra easy recipe for making them at home and can't wait to try them.
CZ: Chybi vam v cizokrajne zemi krokety? Udelejte si je doma sami! Recept vypada velmi jednoduse:  [click to continue…]
If you liked this post buy me a coffee! (Suggested:$3 a latte $8 for a pound) Thanks!
{ 7 comments }