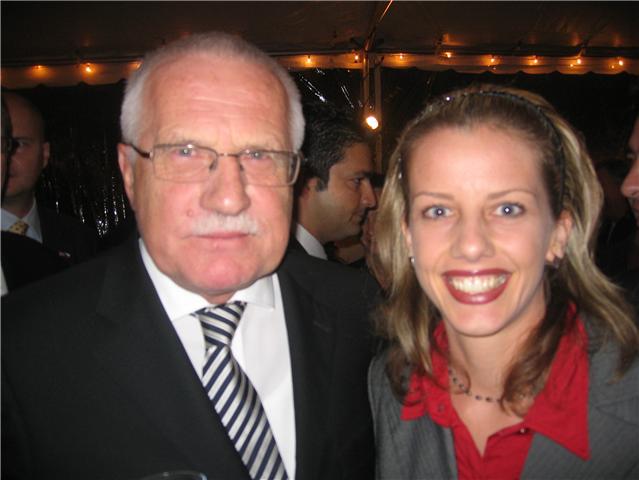 Hi, my name is Tanja (you can reach me on Facebook here) and I am the creator of this blog. I have been living in the United States since 1998 and for about past 2 years I have had an itch to be helpful to society. I thought about going back to school and becoming a nurse – but I hate blood; I thought about getting a teaching credential – but I hate brats; I even thought about becoming a firewoman – but I am terribly scared of heights. And fire for that matter. Then, one evening I had a revelation: CZECHMATE DIARY! THAT'S IT! If you want to read more about my life click here, otherwise here it is in a nutshell:
Czechmate diary is created specifically for two reasons:
1. to connect and re-connect the Czechs and Slovaks with their Bohemian roots
2. to conquer the world via Bohemian influences
What will it do for you:
1. it will entertain you
2. it will educate you
3.it will feed you – Czech style (i.e. recipes)
4. it will find you a Czech buddy to chat with
Ahoj,
jmenuji se Tana a jsem tvurcem tohoto blogu. Ziji v US jiz od roku 1998 a jiz dlouhou dobu  jsem mela nutkani, ze bych mela byt te nasi spolecnosti  nejak uzitecna. Ale jak? Premyslela jsem o zdravotnictvi, ale ja nesnasim krev; premyslela jsem o oboru ucitelskem – bohuzela ale nesnasim zlobive haranty. Nebo ze bych byla pozarnikem (nebo tedy pozarnici, pardon)? Ja se ale bojim vysek a vlastne ohne taky…..A pak jsem na to prisla! No preci Czechmate diary! Cesi vsude na svete, at ziji kde ziji, si skrze Czechmate diary budou moci uchovat jejich rodne koreny a kulturni dedictvi. Jestlize se chcete dozvedet vice o mem zivote, kliknete zde.