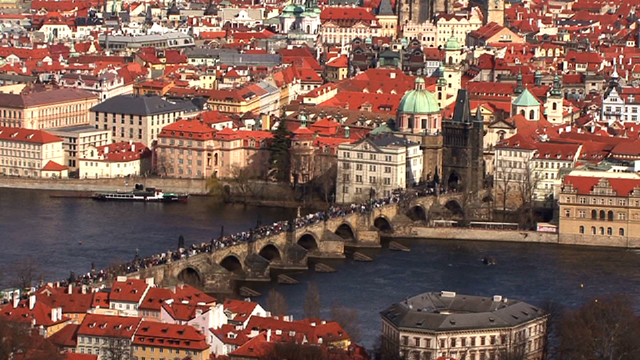 Everyone loves Prague. I mean, have you ever met anyone who didn't? Even the prominent British newspaper Daily Telegraph chose it to be the 4th (!!) best city for young expat life. Listen to this: 'Beautiful and only a short flight away from Britain, Prague offers all the stability of Europe with not requiring a new language, and it has the best beer in the world."
Radio Prague also gives us some statistics to how many expats live there and what their nationality is:
15,000 Germans
6,0oo Americans
5,000 Britons
3,000 Frenchmen
Most of them are business people, teachers and students.
There is a little glitch in this Prague bliss however, and that are the Prague locals. Listen to Carol, one of the young expats:
If you liked this post buy me a coffee! (Suggested:$3 a latte $8 for a pound) Thanks!
{ 34 comments }