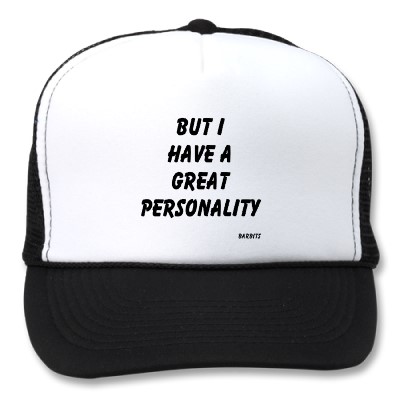 How do Czechs evaluate themselves this year? According to a recent poll about 1,000 Czech voters see themselves as:
– witty
– ambitious
– smart
– outgoing
– fun to be around
– pleasant
What is interesting is that five years ago the Czechs evaluated themselves more as hard-workers and rational thinkers (I guess we have lightened up a bit since then :0).
How do the Czechs see other nationalities?

Moravians = witty and hospitable
Germans = individualists, focused, wealthy, arrogant and stuck up
Slovaks = also witty and hospitable
Vietnamese = hard-worker, thriftiness, two-faced
Roma = impulsive, boisterous, difficulty to assimilate, slow, two-faced
But where are the negative aspects of the Czech nature? Oh wait, I forgot, we don't have any! We are simply GREAT all the time!!! :0))

CZ:Jak se Cesi tento rok zhodnotili? Podle agentury Focus to s nami neni tak spatne. Kolem tisice ucastniku vyse uvedene ankety jsou Cesi:
– spolecensti
– maji smysl pro humor
– ambiciozni
– chytri
– sympaticti
– prijemni
Pred peti lety se videli vice jako narod pracovity a racionalni. Takto take hodnoti jine narody:
Moravaci – smysl pro humor, pohostinnost
Nemci – orientace na vykon, ambice a individualismus; preciznost, bohatost; arogance a namyslenost
Slovaci – smysl pro humor a pohostinnost (pred peti lety to byla impulsivnost a nespoutanost)
Romove – impulsivnost, nespoutanost, pomalost, vypocitavost, arogance; tezko se prizpusobuje
Vietnamci – pracovitost, sporivost, vypocitavost

Source: http://www.ceskenoviny.cz/domov/zpravy/cesi-se-vidi-pozitivne-mene-nez-drive-si-pripisuji-pracovitost/558693
If you liked this post buy me a coffee! (Suggested:$3 a latte $8 for a pound) Thanks!