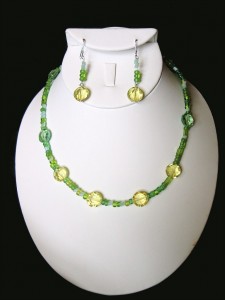 This is a historical moment. I am finally done with designing my first line of Czech crystal jewelry and it is looking pretty good! If you are searching for a traditional Czech gift  or just want to make yourself (or your loved one) look especially pretty, this is a present just for you. And guess what? If you are registered for this blog via e-mail, you get a 10% discount!
You can view my jewelry line right here (click here) or just click on the 'STORE' button on the upper right-hand corner.
CZ: Tak jsem konecne dokoncila prvni radu sperku z ceskeho skla a jsem z toho docela nadsena! Jestli hledate tradicni cesky darek nebo  si chcete koupit neco hezkeho pro sebe, toto je vase perfektni prilezitost. Ti z vas co jsou  zaregistrovani na Czechmate Diary skrze email dostanou  10% slevu !
Sperky si muzete prohlednout zde (kliknete zde).