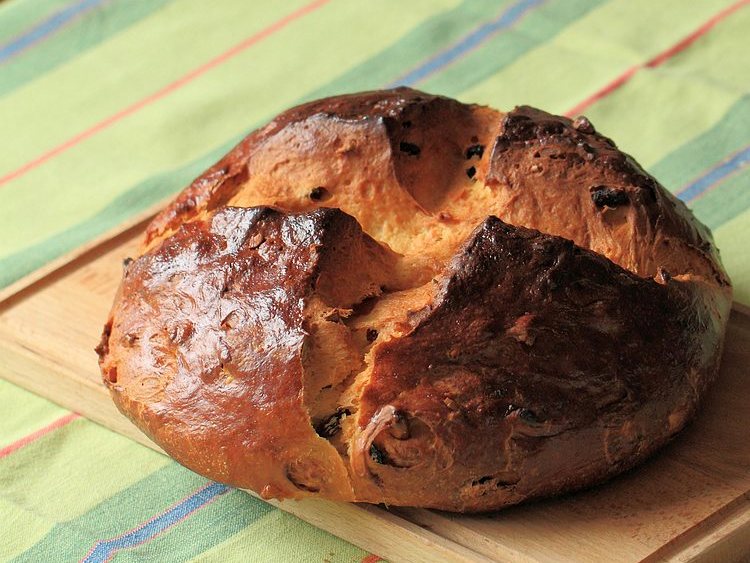 Among other things the Czechs and Slovaks celebrate Easter by making a sweet bread called Mazanec.  The dough is practically the same as the one for Vanocka (which is baked for Christmas) but the shape is different and the meaning is different.
When you are just about to put your Mazanec in the oven, you make a cross on the top (cutting it with scissors) to commemorate the death and the resurrection of Jesus.
The best recipe I found is at the EasternEuropeanfood.com website. No metrics, just cups :). If you noticed the author uses 5 and 1/2 cups of flour (!!) which makes for a BIG loaf so I ended up making my loaf just half the size. Also, since mine also tends to get quite flat in the oven I cheated and used the deep glass baking pan. It turned out great! Except in my household it seems like I am the only one who will be eating it for the rest of the week. They just don't have  any appreciation for the Czech art of baking :(. [click to continue…]
If you liked this post buy me a coffee! (Suggested:$3 a latte $8 for a pound) Thanks!
{ 0 comments }