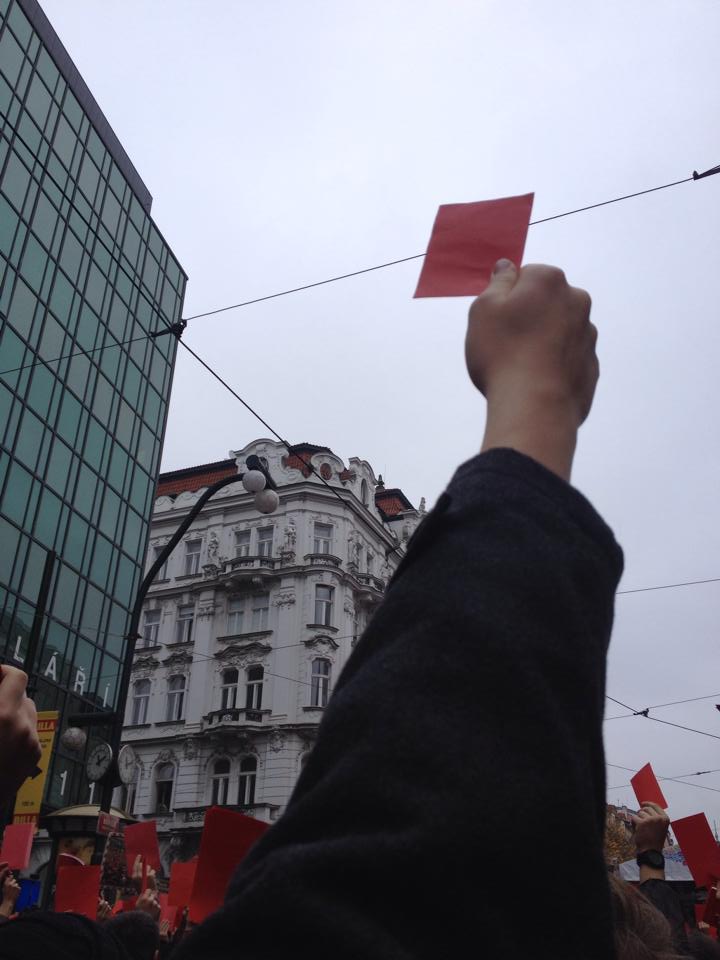 Although some Czech teenagers would have a hard time remembering why today is the big day for Czechs (and Slovaks), the majority still celebrates the 17th of November as one of the biggest days in their history. Thousands of Czechs gathered in downtown Prague on Monday to celebrate the 25th anniversary of the launch of the Velvet Revolution that destroyed communism.
I remember that day myself – I was there…sitting on my dad's shoulders….10 years old. Although I am unable to be there today, my friend from Prague posted some cool pictures from the commemoration event on Facebook. One of them looked like the picture below (diky Katko!).
What?
A RED card ?
If you liked this post buy me a coffee! (Suggested:$3 a latte $8 for a pound) Thanks!
{ 1 comment }