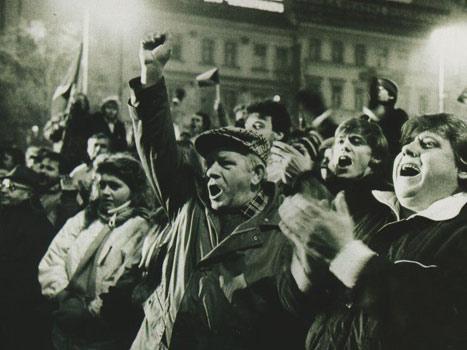 This is a special month for Czechs and Slovaks because it marks a 20-year anniversary of the Velvet Revolution. That's right, although Czechoslovakia does not exist anymore both countries have been enjoying 20 years of freedom! Most of the events bellow commemorate just that:
CZ: Tento mesic je pro Cechy a Slovaky velmi vyznamny, nebot 17. listopadu obe zeme slavi 20. vyroci (!!) sametove revoluce!! Ceskoslovensko sice jiz neexistuje, ale obe zeme si jiz 20 let uzivaji nadherne svobody. Vetsina zde zminenych akci si pripomina prave toto datum:
1. Baltimore, MD
When: Nov. 21 [click to continue…]
If you liked this post buy me a coffee! (Suggested:$3 a latte $8 for a pound) Thanks!
{ 3 comments }