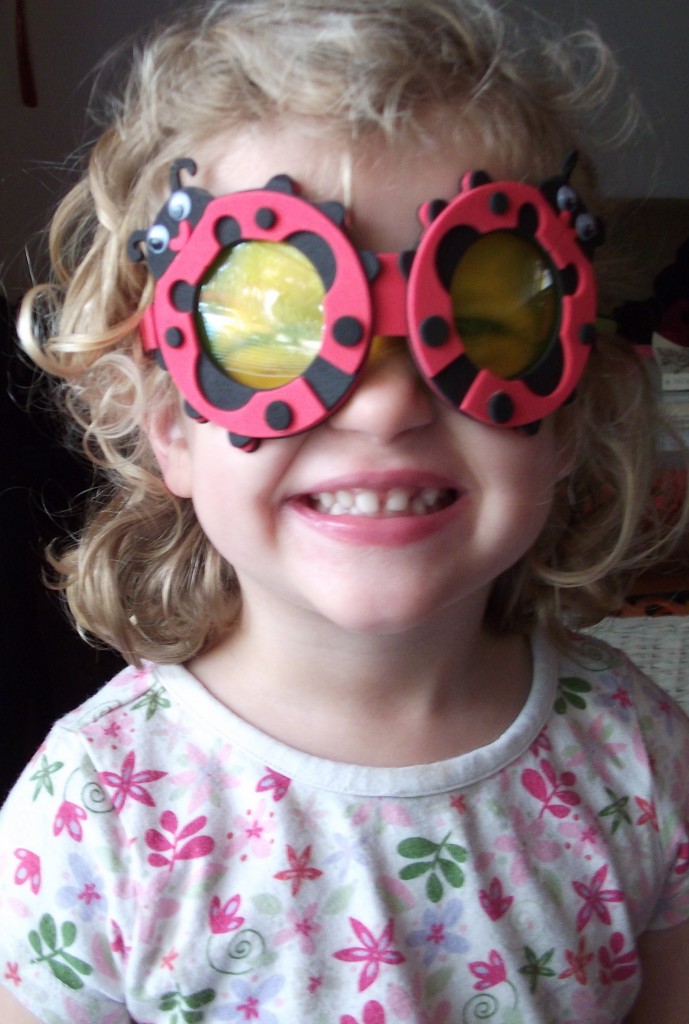 My daughter Hahna is 3 years now and she is brilliantly bilingual! What is more, she likes to have an active listener next to her at all times, meaning that she kind of requires of you to echo whatever she says. If I don't respond within 10 seconds then I am in trouble: "Mommy, are you not talking?" (Mami, ty nemluvis?). I just have to say that my throat hurts – the final excuse.
I am not sure if she is doing so well with both languages because she IS such a talker or if she just has the ear for languages but she is doing great! She is starting to get the past and future tenses, pronouns…
She now feels confident enough to teach dad (and grandma!) some Czech and it is truly a bonding experience for them. Hahna feels smart and dad learns more Czech. Sometimes when she is on the phone with me and we speak Czech she starts laughing, thinking that it's really funny that she speaks this 'secret' tongue in front of her American company. She keeps saying to me on the phone: "Mommy is speaking Czech!" (Maminka mluvi cesky!). She loves to interact with her Czech grandma and granpa over Skype but it does get hard at times. First off, there is quite the delay in hearing what the other one says and second, her pronunciation is not yet perfectly clear so most of the time I am the middle man and have to translate things.
When Hahna talks to herself she is using English, which – as expected – is going to be the language she feels most comfortable with. I am totally fine with that, although it is interesting that she does that since most of the time she ends up speaking Czech with me.
[click to continue…]
If you liked this post buy me a coffee! (Suggested:$3 a latte $8 for a pound) Thanks!
{ 14 comments }