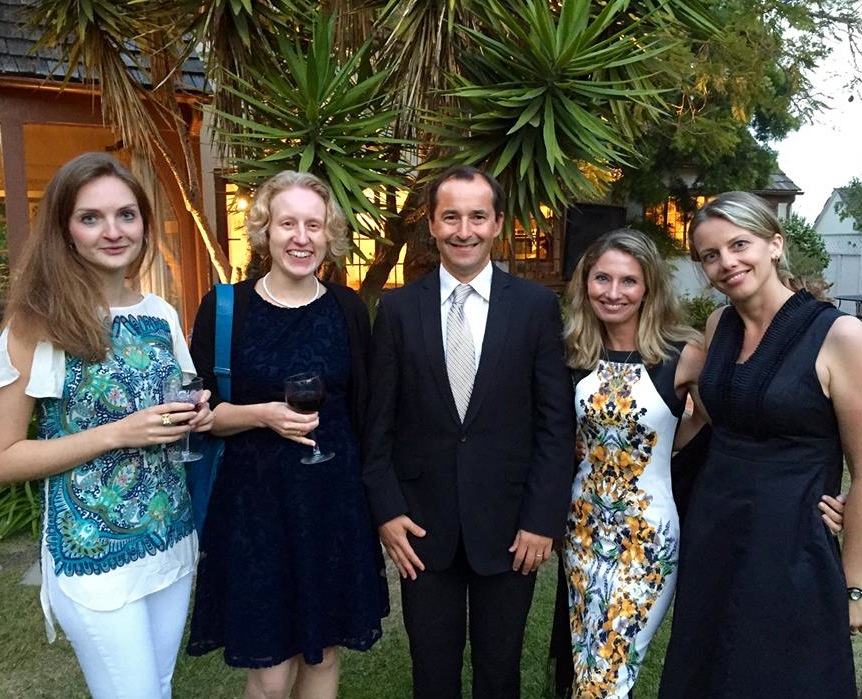 Just last weekend I had a privilege to attend a Conference of Czech Schools in North America. I did not go by myself but went with my dear friend Nikola who is also the president of our Czech School (I guess I would be the vice-president or the president's right hand).
This president of mine is also a size zero, which means that her 'lunch box' on the drive to Los Angeles consisted of a bar of chocolate, a bag of candy and butter waffles. How can one resist, especially when they are Czech products???
After we got to Los Angeles and freshened up in our rooms it was time to have an official dinner at the house of the Czech consul, Mr. Sedlacek. The atmosphere was relaxed, we got to meet other presidents of Czech schools (basically patriotic moms – volunteers just like us). Who else was in attendance? Well, of course, the Czech ambassador, Mr Gandalovic, as well as Jaroslav Fidrmuc, the deputy of the ministry of Education. They all had a short speech and then it was time to eat  some Goulash; the best goulash on Earth, might I say. The smell of it changed all of us, powdered Czech ladies, into uncontrollable animals who could not get enough of this delicious meal! We went (well, rolled) home kind of early because we knew he had a busy day ahead of us.
If you liked this post buy me a coffee! (Suggested:$3 a latte $8 for a pound) Thanks!