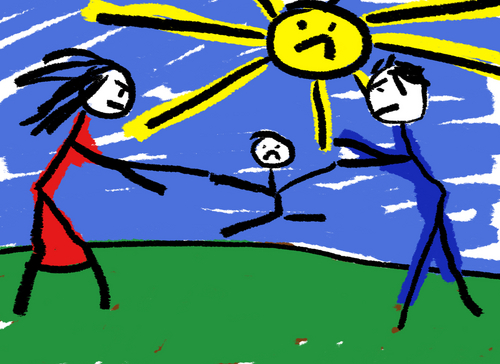 Divorce is always a sticky thing. But it cannot get any more difficult if there are children involved. My parents divorced when I was 7 years old (there was alcoholism involved) and from then on my brother and I stayed with my mom during the week and saw our dad every other weekend, sometimes during the week. It was hard, yet in our situation quite necessary.
Even till this day it is very common, even if both parents are stable, to give the main custody to the mother…father happens to be out of luck.
I recently came across an article which brought all of those childhood memories back.The Czech custody laws have been recently changing with the court system being more sympathetic to the father. There are cases where he was even given a joint custody!
'The Czech Republic has one of the highest divorce rates in Europe with one in three marriages –and every second marriage in Prague – hitting the rocks.'  If this new trend of joint custody is going to stay, it will affect the majority of the future generation. [click to continue…]
If you liked this post buy me a coffee! (Suggested:$3 a latte $8 for a pound) Thanks!
{ 3 comments }