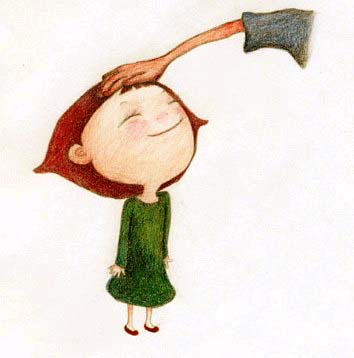 If you still have trouble figuring out if you are Czech or part-Czech this is a test question number 179:
DO YOU HAVE PROBLEMS ACCEPTING COMPLIMENTS?
Let me give you an example. If someone says, let's say:"You look nice today!" Do you simply answer "Thank you" or do you start babbling about how that is not really true because you really need a haircut and your dress does not really match the shoes or  do you dis-validate the compliment by saying "Oh, that's just the make up I am wearing – you do not want to see me without it!"
I have lived in this positive, compliment-abounding country for 12 years and I STILL have problem with this! I don't know how about you but that one is hard to change…Why is that?
Let's have a vote on that! (vote below)
CZ: Nemyslite, ze Cesi spatne prijimaji komplimenty? Ja osobne s tim neustale bojuji (i po dvanacti letech zijici v pozitivni, komplimentami zasypavajici Americe) a jak jsem se tak zeptala kolem, tak me ceske kamaradky s tim take mnohdy zapasi. A co vy? A proc vlastne??

Loading ...
If you liked this post buy me a coffee! (Suggested:$3 a latte $8 for a pound) Thanks!