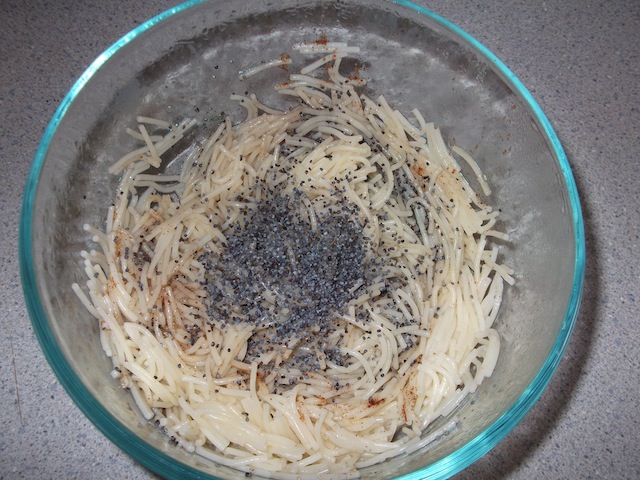 If you have not grown up in Czech/Slovakia you may be put off by such 'peasant' dishes but we love them!
The first image is just simple mixture of noodles, poppy-seeds, sugar, butter and a pinch of cinnamon.
The second dish is more healthy, you simply just grind apples and carrots together in a bowl and squeeze about one half of lemon in it to make it taste more sour and to keep the fruits and vegetables from turning brown.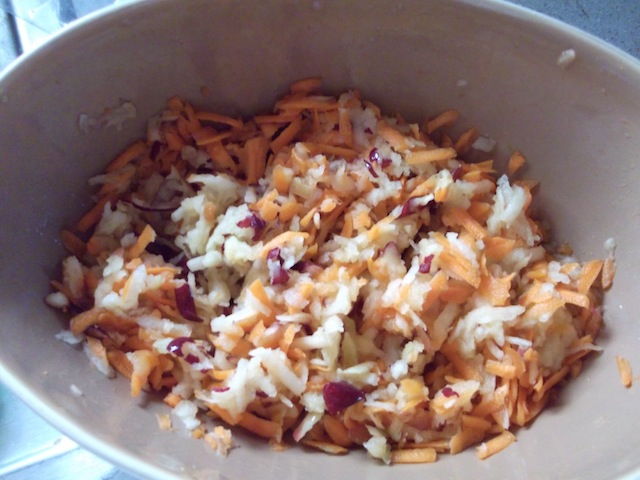 CZ: obrazky klasickych jednoduchych jidel: nudle s makem a nastrouhana mrkvicka s jablickem a citronem….mnam!
If you liked this post buy me a coffee! (Suggested:$3 a latte $8 for a pound) Thanks!