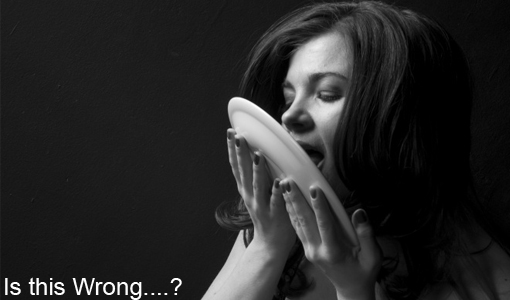 We all know that the Czechs have some bad habits; we don't like to say the words 'I love you', we have some bad table manners such as licking of the plate and many of us like to smoke and drink…and not exercise on top of everything else. To add to our humility quest, the Czech Daily blog publicized yet another one of those 'bad' habits (Peter actually calls it the worst Czech habit of all!), although this one may not seem bad to everyone….read the whole article right here.
What do you guys think?
CZ: Vetsina z nas, Cechu, je si vedoma toho, ze mame hodne zlozvyku; neradi vyslovujeme slova 'mam te rad', radi vylizujeme prazdne talire a mnoho z nas take rado kouri, pije a k tomu vsemu jeste nesnasi sportovani. A aby nas ta schlipenost jen tak neopustila, Czech Daily blog zverejnil dalsi zlozvyk, podle nej pry 'nejhorsi zlozvyk kterym Cesi trpi'. Ne vsichni s nim budou souhlasit, ale to uz zalezi na osobe…prectete si Petruv clanek zde.
Souhlasite s nim nebo ne?
If you liked this post buy me a coffee! (Suggested:$3 a latte $8 for a pound) Thanks!