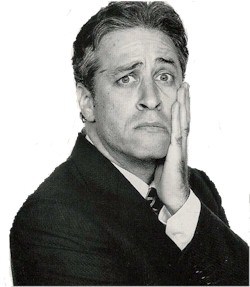 All right, I like John Stewart, I think he is funny. But one of the latest reports did not do well with the Slovaks and I kind of feel for them. I feel for them because I still feel like one of them and even if I didn't, I would still feel empathetic to their negative reaction. Watch the skit and let me know what you think. Should we just lighten up or did he go to far?
CZ: Slovensko se bouri nad nekdejsim skitem z The Daily Show s Johnem Stewartem, ktery si tentokrat udelal srandu prave z neho. Co myslite? Zasmat se tomu anebo se bourit?
If you liked this post buy me a coffee! (Suggested:$3 a latte $8 for a pound) Thanks!