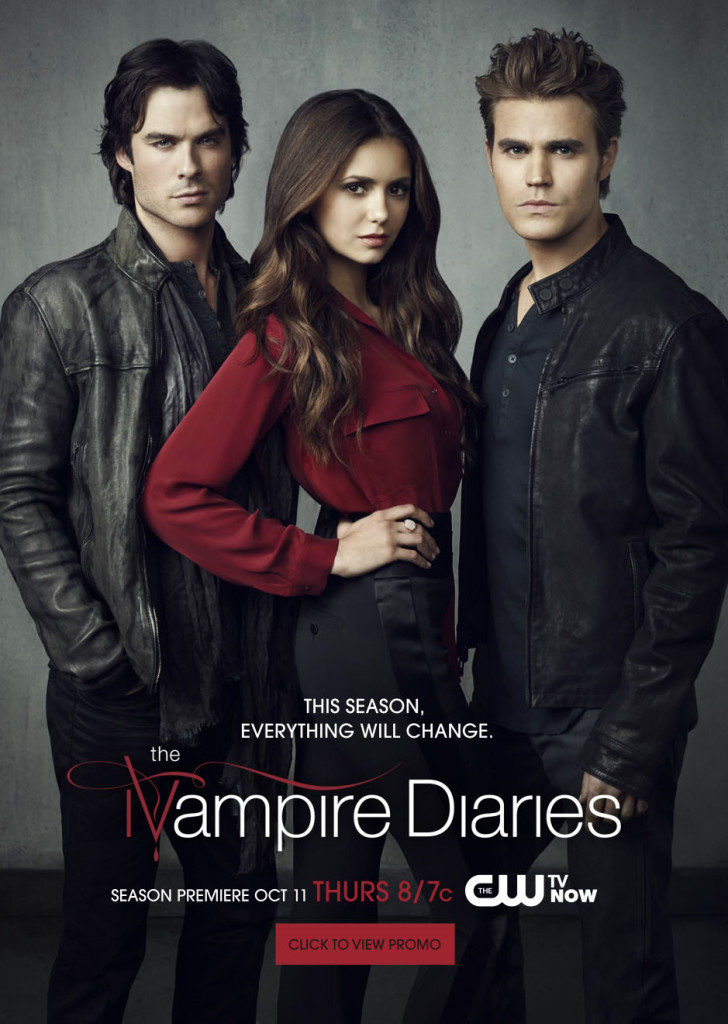 The whole world is now obsessed with vampires. We have the True Blood, Twilight,and of course the Vampire Diaries. I was completely unaffected by those movies (not my style) until a few days ago. Through the Czechmate Diary I was contacted by the assistant producer of Vampire Diaries to help them with some Czech pronunciation!!! At first I thought it was a scam but then I did some background info and found out it's the real deal.
Initially I was supposed to coach Paul Wesley on the phone to pronounce his Czech lines correctly. But the movie crew was running out of time so Pippa (assistant producer) sent me the lines by email. The Czech translation of the English script was very nonsensical at times so I assumed they must have done the automatic google translation not some professional Czech translation services. So before I could help with the pronunciation I had to re-write the Czech script. I can't tell you the exact lines since I signed the confidentiality agreement but you will be able to find out soon.
Anyhow, once I was done with the translation, I left them a message with the correct pronunciation so that Paul Wesley could listen to MY VOICE (feeling really important right now;)) over and over again :).
Mark your calendars, the "Czech" episode is number 505 (5th episode in the 5th season). Paul should do really well since both of his parents are Polish and he used to spend 4 months out of the year in Poland. That makes me think he is fluent in Polish and Polish is very similar to Czech. It would have been much more easier if they created a Polish vampire now that I think of that.

CZ: Cely svet je ted posedly upiry. Zacalo Drakulou a ted mame tech "Drakulu" na televiznich obrazovkach a v kinech tisic. Jeden z velmi popularnich serialu se jmenuje 'Vampire Diaries', sama jsem to nikdy nevidela, protoze me upiri nezajimaji, ale treba memu manzelu se to libi. Neco se ale pred par dnemi stalo, co me prinuti se na Upirovske deniky podivat. Zkontaktovala me totiz pres Czechmate Diary asistenka producenta teto show (!!!!), ze pry jestli bych ji nemohla pomoci s ceskou vyslovnosti v jejich skriptech. Hneeeed jsem se nacechrala jako slepice a samozrejme ze jsem svolila. 
Zprvu jsem mela telefonovat se samotnym Paulem Wesleyem (jeden z hlavnich hrdinu), ale pak uz nezbyvalo moc casu a Pippa (asistentka producenta) mi poslala skripta emailem. Dialog znel ale divne, jako kdyby to sepsal cizinec. Usoudila jsem, ze asi pouzili automaticky Google Translator a dialog jsem opravila. Nu, a pak jsem zanechala Pippe zpravu na mobilu, se spravnou vyslovnosti. Ted uz jen zbyva aby  si Pavlicek poslechl muj hlas tak 20-krat a sup na jeviste :). Urcite mu to pujde, protoze oba jeho rodice jsou Polaci a v detstvi travil v Polsku tak 4 mesice do roka, tudiz asi mluvi plynne polsky.
Urcite si nenechte ujit episodu 505 !!! Budov v ni vystupovat cesti upiri :).
If you liked this post buy me a coffee! (Suggested:$3 a latte $8 for a pound) Thanks!