You have got to see this! This is a map of Europe according to Americans...TOO FUNNY!!! I have posted something similar in the past, so if you like this map make sure you check out the other one (click here).
Also, the creator of the map (Bulgarian-born, London-based designer Yanko Tsvetkov) made similar maps such as Map of Europe according to France, Map of Europe according to Itally…so be sure to check those out too.
CZ: Na tohle se musite podivat. Je to mapa Evropy, ale jak ji vidi Americane…FAKT SRANDA!!! Jestlize se vam mapa zalibila, urcite se podivejte jeste na jednu podobnou mapu, kterou jsem postovala pred dvema lety (kliknete zde).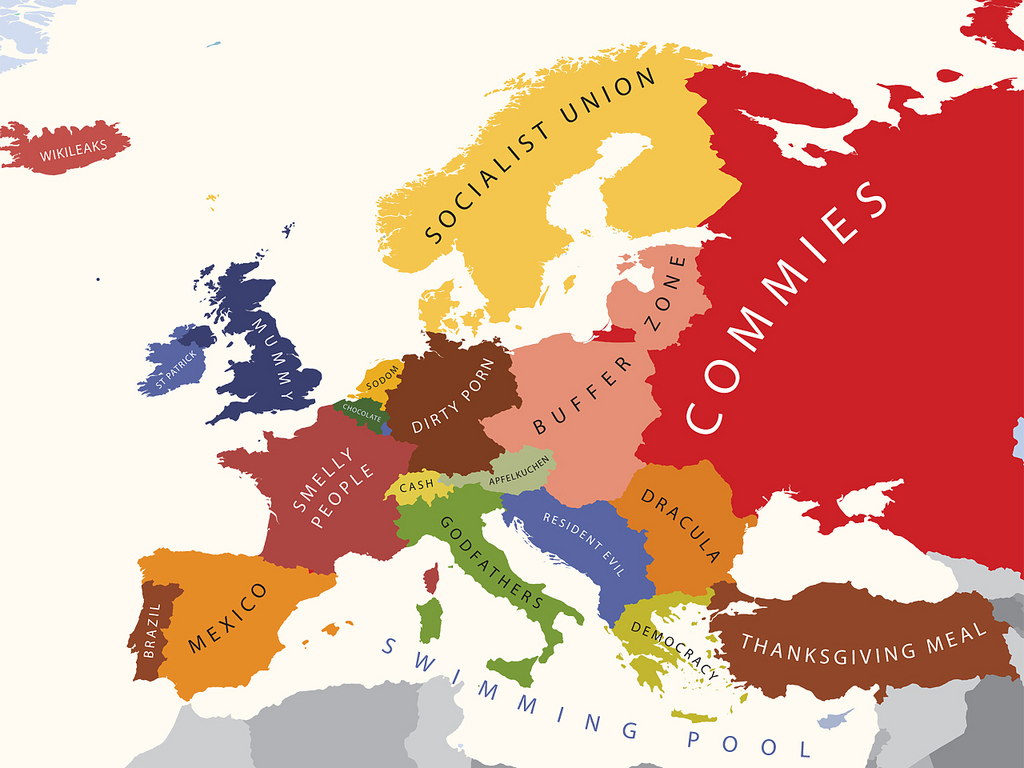 If you liked this post buy me a coffee! (Suggested:$3 a latte $8 for a pound) Thanks!