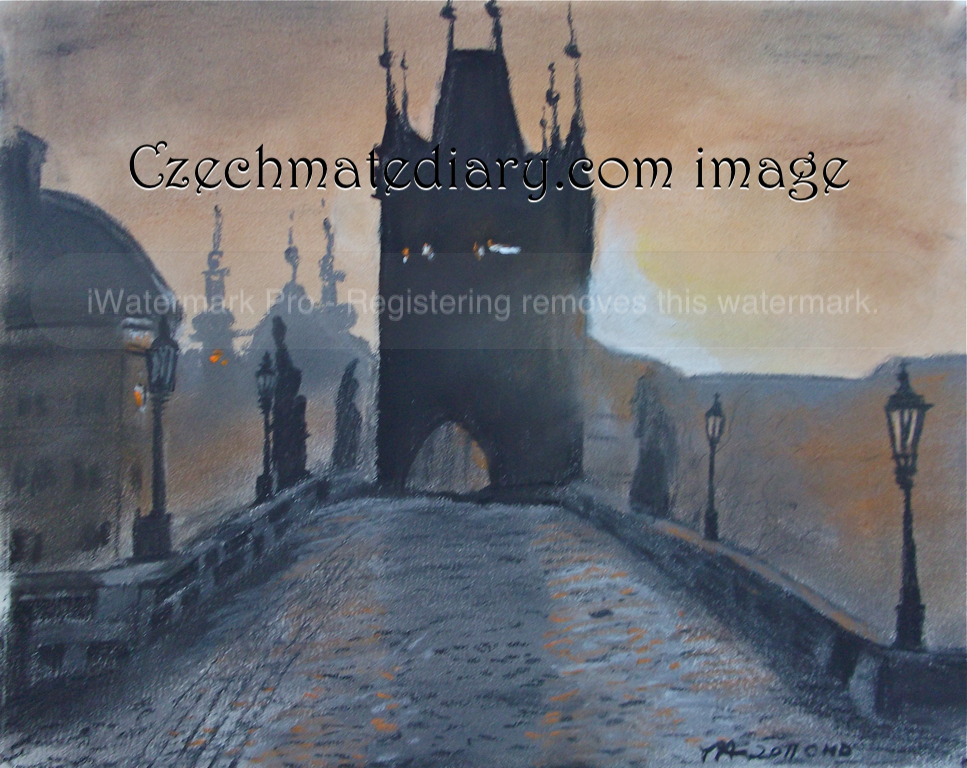 I drew yet another motif of Prague, this time it is the picture of Charles Bridge during sunrise.
There is only 1 original and can be yours for the usual price of my other drawings, which is $39.99 (plus $3.00 for shipping).
There is also more exciting jewelry to chose from, so if you have a hard time finding a nice and one-of-a-kind present, here are some ideas.

ORIENTAL BLUE
This exotic earring/bracelet set is one of my favorites. The earrings are quite long  which makes them stand out. The simple bracelet accentuates the exotic vibe but can be worn by itself with any outfit.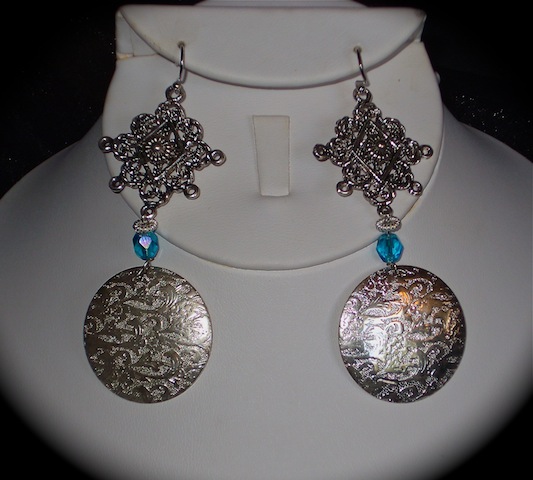 The earrings are  silver fish hook style with a dangle length of 4 inches, costing only $11.99. The matching elastic bracelet is $8.99. The whole set can be yours for only $19.99 (you save $2.00).

CHRISTMAS CAROL
A perfect Christmas gift for your loved one! An elegant bracelet with a set of delicate matching earrings.This time I used  Swarovski's crystals as well as  Czech beads.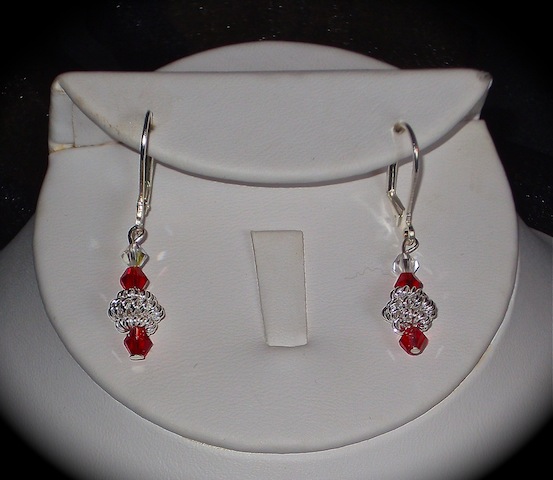 The earrings are a silver fish hook style with a dangle length of about 1 inch and can be yours for only $8.99. The bracelet is closed with a sterling silver lobster and costs $12.99
Price for a complete set: $19.99 (you save $3.00)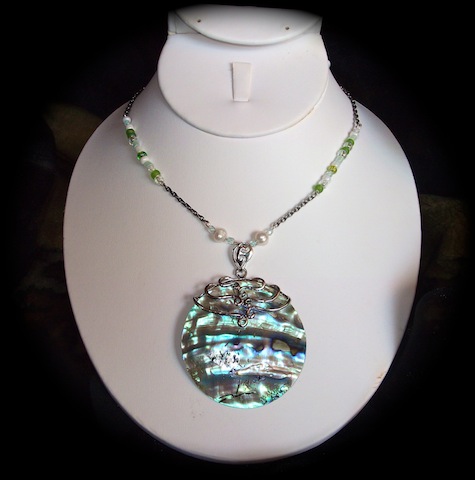 Turquoise Pearl
Here is a nice turquoise combination of pearl and Bohemian beads. The pearl pendant stands out in any kind of light.
The price is $19.99
LONG  NECKLASES WITH PENDANTS
Beautiful for any kind of occasion! Each necklace has a very unique pendant hanging on a 100% cotton cord and measures about 18 inches from the base of your neck (but the size can be adjusted, just let me know). They are only $12.99 – not a bad deal, especially if you add the 10% CMD subscriber discount.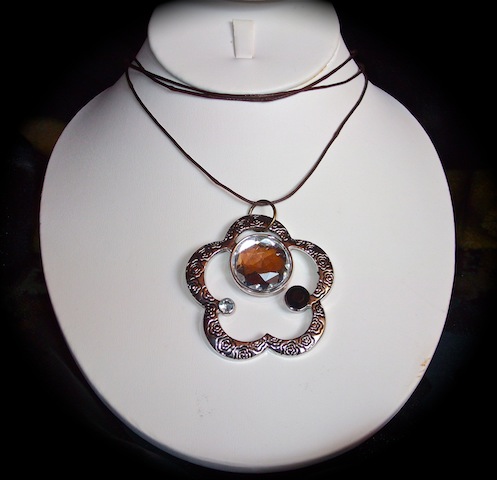 The Bright Flower
– black and white stones set in a metal flower frame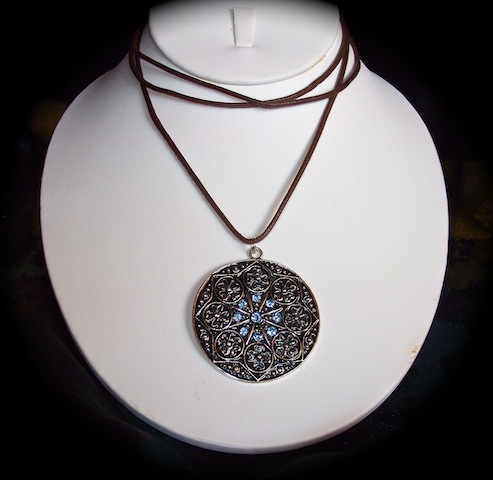 The Seventh Seal
– metal ornament with blue crystals in the center
 Clear Geometry
– Glass see-through diamond-shaped pendant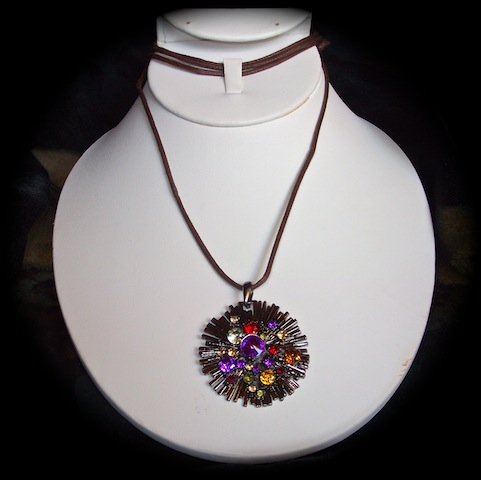 Multicolored dandelion
– metal 3-D flower with multi-colored, multi-shaped crystals
PS: The pendants may of may not be made with Czech crystals, the retailer did not specify it on the packaging.
Also, every item is priced without the shipping cost, which is $3.00 per item.
IN CASE YOU WOULD LIKE TO PURCHASE ANY OF THESE ITEMS, PLEASE, CONTACT ME HERE