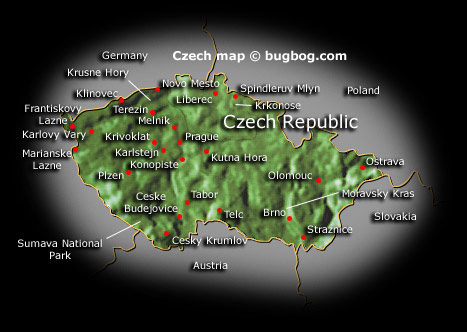 Here is a fun activity. See how well do you know the geography (locations of particular cities) of the Czech Republic. I am not even going to tell you my final score because it would be quite embarrassing.
Take the quiz right here (click here).
CZ: Vite presne kde lezi Hradec Kralove? Nebo Decin? A co treba Bruntal? Otestujte si sve zemepisne znalosti a uvidite, jak na tom jste. Ja jsem dopadla docela krusne….ani vam neprozradim kolik bodu jsem sklidila, ponevadz to neni nic moc.
Test muzete najit zde (kliknete zde) – take muzete cele webove stranky prepnout do cestiny, jestli chcete.

If you liked this post buy me a coffee! (Suggested:$3 a latte $8 for a pound) Thanks!