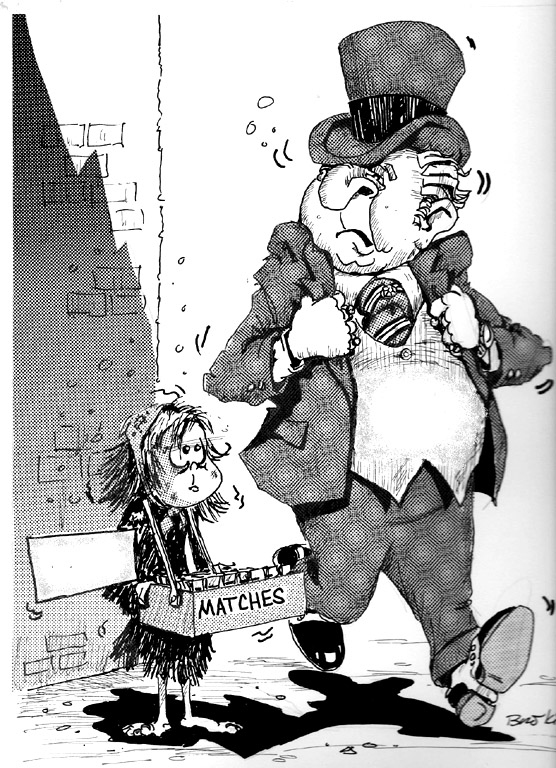 Do only crooks get to drive the limos in the Czech Republic or can  honest and hardworking people become rich as well? The 2/3rds of Czechs lean toward the more pessimistic outlook, claiming that the rich became rich because they were using dishonesty and shady contacts instead of their competence.
Almost 90% of Czechs think  the differences between social classes have increased considerably in the last decade, yet the smart, honest and diligent members of the society are not part of the upper class. According to them it is actually the crooks who took that spot.
What's interesting is that when the same question was asked 13 years ago, 80% of participants thought that smart and honest Czechs could become successful in their home country (what happened?).
The 2/3rds of the poll participants would handle this unfair situation by taxing the heck out of the rich people. They  (1/2 of them) would also  increase wages all across the country.
The above showed results were done by a statistical agency STEM, which randomly questioned the total of 1,223 people who were 18 years old or older.

CZ: Je pravda, ze v Cechach jezdi v limuzinach jenom samy darebaci? Ja to nemohu posoudit, uz jsem tam nejaky ten patek nezila. Ale podle pruzkumu agentury STEM je vetsina dotazanych Cechu (4/5) presvedcena, ze lide v Cechach dosahuji bohatstvi hlavne nepoctivou cestou a vyuzivaji k tomu spis konexe a znamosti nez sve schopnosti.
Pred 13 roky tomu bylo jinak; na tu samou otazku  si 80% dotazanych myslelo,  ze sikovny clovek v ceske spolecnosti muze sve schopnosti velmi dobre uplatnit.
90% obcanu se take domniva, ze se take zvetsily prijmove rozdily mezi lidmi. Podle vetsiny je spravedlive, aby lide s vyssimy platy platili vyssi sazbu dane nez lide s mene penezi. Polovina take souhlasi s tim, ze by lidem (i ceske ekonomice) pomohlo, kdyby se vsem vyrazne zvysily mzdy.
Pruzkum stem se dotazal 1223 respondentu starisch 18 let.
Source: http://www.ceskenoviny.cz/zpravy/stem-vetsina-tvrdi-ze-lide-v-cesku-bohatnou-hlavne-nepoctive/580602
If you liked this post buy me a coffee! (Suggested:$3 a latte $8 for a pound) Thanks!