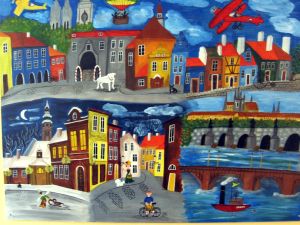 Enjoy some vintage pictures of Praha! The following link shows some incredible pictures of old Prague, starting with a shot of Charles Bridge in the year 1900. Most images are from 1937 and 1947 but one goes all the way to 1890!
After viewing all of these wonderful images I see that the center of Prague has really not changed much at all. And that is a very good thing!
CZ: Prohlednete si krasne fotky stare Prahy! Vetsina fotek pochazi z roku 1937 a 1947, ale jedna je jiz z roku 1890!! Neuveritelne…
Je uklidnujici, ze centrum Prahy se od te doby nastesti moc nezmenilo.
If you liked this post buy me a coffee! (Suggested:$3 a latte $8 for a pound) Thanks!