I know how everyone of us poor Czech/Slovak souls living abroad, suffer without real Czech bread and that is why I went on a recipe hunt. And I found one. When I first read it though, I thought I was going to either faint or have an anxiety attack. It looked so complicated!!! "Well, I will at least give it a try, just for the heck of it", I told myself. And I have to tell you, it was actually a lot of fun! Sure it takes couple of days to prepare the sourdough, but it really takes up like 1 minute per day – very easy and very worth it! When my first loaf came out of that oven I just couldn't believe the fact that it looked like a real loaf of bread! And when I tasted it I became even more amazed as it not only looked but also tasted like a REAL Czech bread!
PS: FOR A QUICK VERSION CLICK HERE
I got this fabulous recipe from Daniel Leader who actually went all over Europe to find out and learn the authentic European bread recipes and this is what he says about the Czechs: " They eat this rye bread the way French eat their baguettes. I saw it at every meal I ate in Prague, with cheese for breakfast, with goulash at the main midday meal, and especially as the foundation for chlebicky (open-faced sandwiches)". You can find all of his bread recipes (including this one) in his "Local Breads: Sourdough and Whole-Grain Recipes from Europe's Best Artisan Bakers
" cookbook. Here it is:
THE BEST CZECH BREAD RECIPE  (click here)
PS: This is how my "experiment" turned out…not bad, right?? If I can do it, you can do it 🙂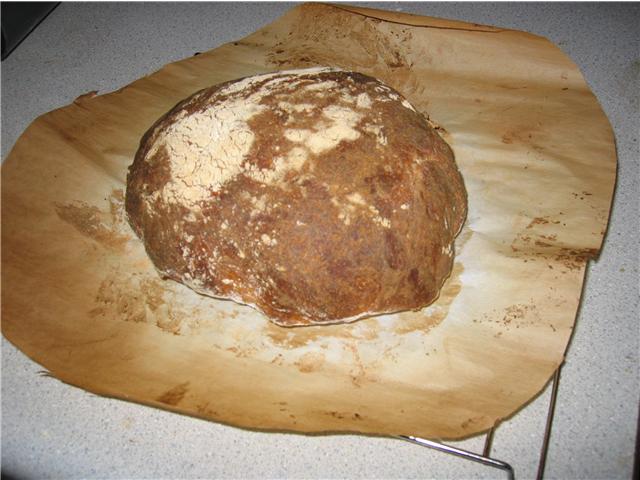 If you liked this post buy me a coffee! (Suggested:$3 a latte $8 for a pound) Thanks!