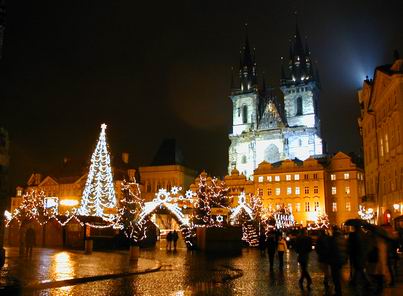 It's hard to believe that Christmas is just around the corner…AGAIN! I was listing through my old Christmas posts to see which one is worthy of re-posting. Although I was searching through them for a long time I found myself unable to decide which one is the winner. Therefore I am posting the whole link to anything about Czech/Slovak Christmas on this blog. Click on it and see what catches your eye: is it the recipes? My personal experiences with Christmas? Czech Christmas music (YouTube/free links)? Take your pick:

CZ: Vanoce jsou OPET za rohem, tak jsem si rikala, ze by bylo dobre re-postovat nejaky vanocni clanek z minula, ktery mel hodne ohlasu. Takovych clanku jsem ale nasla par, a jelikoz jsem se nemohla rozhodnout, ktery z nich re-postovat, tak vam tu nechavam cely link na cokoliv vanocniho, o cem jsem kdy v minulosti  psala. Rychle temi clanky proletnete a uvidite, ze vam neco padne do oka. Bud nejaky ten receptik, nebo YouTube video ceskych koled, nebo me osobni pribehy z Vanoc (a pribehy jinych)….
If you liked this post buy me a coffee! (Suggested:$3 a latte $8 for a pound) Thanks!