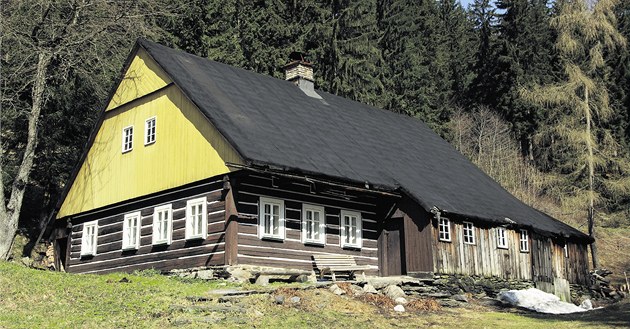 The newly built cottages in Krkonose and Jizerske mountains lack style . The traditional so-called 'roubenka' cottages (see image below) are slowly being replaced by grandiose Canadian/Austrian-style cottages (see image below) which do not fit into the Czech countryside at all. That is why the Krkonose National Park came out with a new handbook for Czech contractors to guide them on what cottages should they be building in such landscape.
"The history of the Czech folk architecture is not being taught anywhere so no one really knows what styles are appropriate. Thanks to the internet, magazines and traveling all of the architectural styles are blending together and people do not realize that each countryside has a specific building styles…", comments one of the handbook authors.
According to the poll in iDnes.cz 82% of voters agrees with the fact that architectural styles in the mountains should be regulated. What do you think?
CZ: Architektura Krkonos a Jizerskych hor pry v dnesni dobe hodne trpi. Puvodni malebne roubenky nahrazuji kycove alpske ci kanadske sruby, ktere se do ceskych hor proste nehodi. Krkonsossky narodni park proto vydal prirucku pro stavebniky a projektanty, aby tradicni styl ceskych horskych chaticek uplne nezmizel.
"Dejiny lidove architektury se dnes nevyucuji a tak nikdo presne nevi, co by se u nas melo vyskytovat. Diky cestovani, internetu ci casopisum lidem splyvaji  jednotlive styly z ruzhych mist a neuvedomuji si, ze se dopousteji chyby, kdyz v Krkonosich postavi valassky srub", komentuje Jiri Louda, jeden z autoru vyse uvedene prirucky.
Podle ankety uvedene v iDnes.cz si 82% volicu souhlasi s tim, ze by vystavba v horach mela byt vice regulovana. Co si myslite vy?
http://bydleni.idnes.cz/kanadske-sruby-a-alpske-roubenky-do-krkonos-nepatri-varuji-horale-1c4-/stavba.asp?c=A110303_1542056_liberec-zpravy_alh
If you liked this post buy me a coffee! (Suggested:$3 a latte $8 for a pound) Thanks!