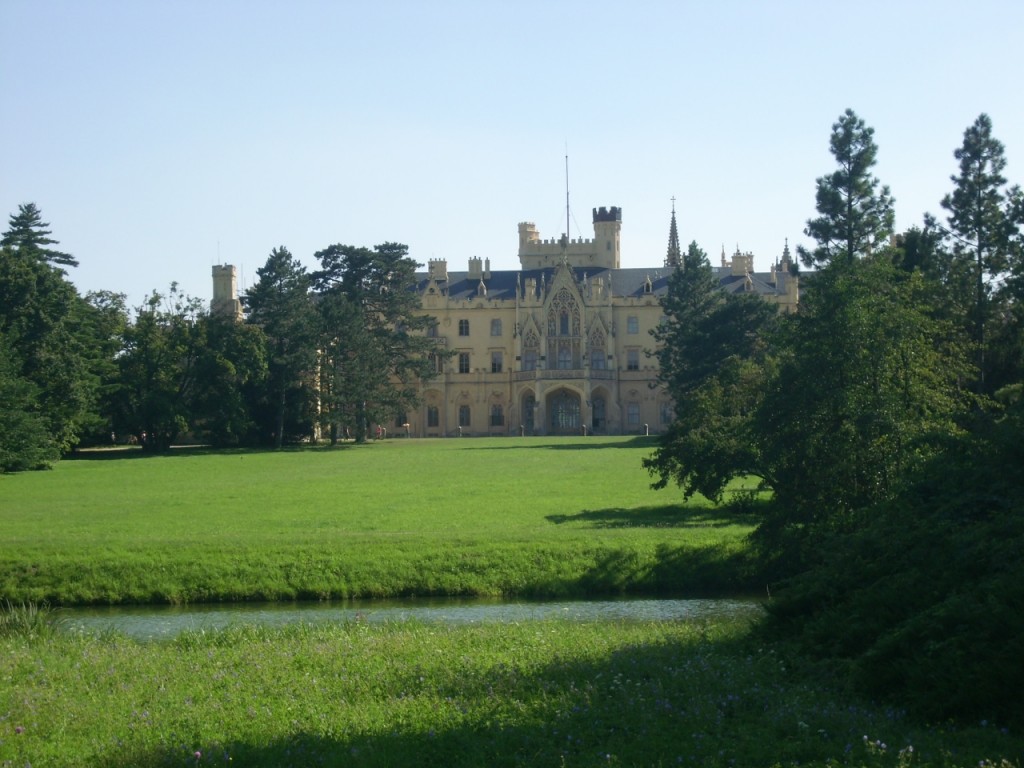 The Lednice-Valtice Cultural Landscape is a lesser known part of the Czech UNESCO heritage, which is spread over the vast area of a beautiful Southern part of Moravia. It contains a romantic château (Lednice), a picturesque village (Valtice) and the largest park in the country. 'Since Lednice was first passed into the hands of the House of Liechtenstein in the mid-13th century, its fortunes had been tied inseparably to those of that noble family.'  The current area of Lednice is laid out in a beautiful English garden style, covering almost 300 kilometers squared. Not only can visitors encounter unique types of trees and flowers but the park is also filled with serene ponds, luscious meadows, fancy sculptures and even replicas of ancient Greece ruins.

If you come across a minaret, don't be fooled, you are not in Turkey but still in Lednice. The story goes that Alois Lichtenstein wanted to originally build a church. But since the village did not give him a land to build on, Alois – out of defiance of this decision – decided to build a minaret instead. Today it is the oldest observation tower in the Czech Republic and also the tallest minaret located in a non-Islamic country.
The Ledice-Valtice Cultural Landscape was inscribed in the UNESCO list in 1996.
CZ: Mene znama pamatka UNESCA – oblast Lednicko-valtickeho arealu –  je mezi turisty nazyvana "zahradou Evropy". Zahrnuji se do ni take vinarske oblasti v okoli Mikulova a Hustopeci. Zde byl  objeven jeden z nejstarsich dokladu praveke keramiky – svetoznama Vestonicka Venuse. Oblast nechybely navstivit ani samotne legie cisare Marka Aurelia a pak veleznami Lichtensteinove, kteri si z Lednic vytvorili  sve letni sidlo a s nim i puvabny svet vzacnych stromu, rybniku, luk a rafinovanych pruhledu se stylovymi stavbami  kolonad, soch, kapli… nechybela ani umela zricena a minaret.
O důvodu vzniku oneho zahadneho minaretu v Lednici koluji ruzné dohady. Povest je takova, ze zde chtel Alois Liechtenstein původne postavit kostel, ale neziskal od obce pro jeho stavbu pozemek a tak se rozhodl ze vzdoru vztycit na svém pozemku symbol islamu. Jde o nejstarší dochovanou rozhlednu na našem uzemi a zaroven o nejvyssi stavbu tohoto typu v neislamske zemi.

Source:
http://www.jizni-morava.info/lednicko-valticky-areal/
http://en.wikipedia.org/wiki/Lednice
If you liked this post buy me a coffee! (Suggested:$3 a latte $8 for a pound) Thanks!