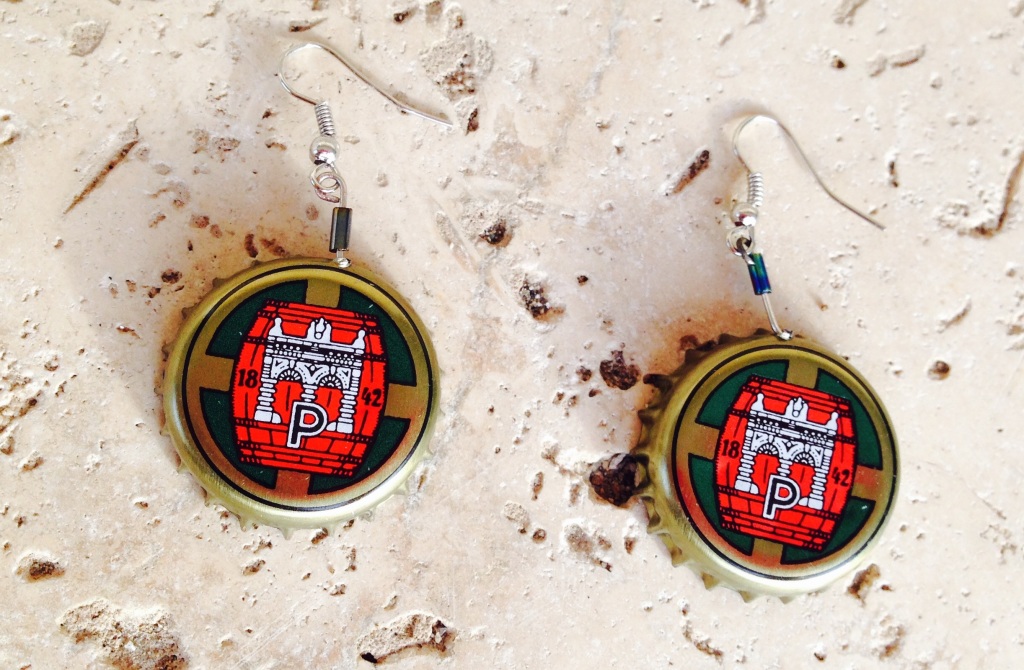 WHAT AM I GOING TO BUY THIS CHRISTMAS? That is THE question for the majority of us every year. You want it to be cute, practical, unique and inexpensive. And it today's culture, you also wanted to be eco,hand-made, and multi-purpouseful.
And I got just that kind of present for you. They are Czech Pilsner beer bottle cap earrings!!!
inexpensive (cost only $12.99)
eco (recycled)
hand-made (by me)
multi-purpouseful (if you lose your bottle cap, you got a spare one!)
If you would like to purchase one, please, contact me here. The earrings are $12.99 plus $2.00 for shipping and handling (US shipping).
If you liked this post buy me a coffee! (Suggested:$3 a latte $8 for a pound) Thanks!