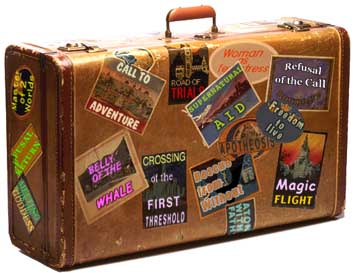 My mom came for a 2 week visit and it was bitter sweet. The first week you get used to each other and the second week, during which you are finally back to normal, it is time for her to pack again!
It really is hard. The two sides don't see one another like forever, then you get this intense one-on-one interaction which has to work itself out first. Not even the closest members of family spend 14+ days together straight up. Even if they live next to each other and even if they visit each other once a day for an hour or so, they go back to their home. Therefore, no matter how close you are with your family, with such a fierce visit you are bound to have a squabble at some time.
Moreover, it is not only about me and my hubby anymore (like it used to be) but about the offspring as well! How did they behave during the visit? Hahna, the older one, was a bit quiet and reserved at first, but then she 'warmed up' and showed Babi Kuk her true upbeat personality. A 4-year-old Ava, the younger one, is less reserved with her feelings, so she told Babi that she loved her like the 3rd day (babi was very happy) but she also told her – jokingly – that she is excited for her to go home (babi was very sad). This, of course, was not taken as a joke but it was hurtful to my mom, which is understandable. Overall, my mom loved playing with them but you could also tell she is not used to the level of activity and volume the two little animals can create….especially during driving!!!
How did I disciplined them? Discipline, while you have guests over, is always a touchy issue. It is even touchier when the  guest is your mom and she stays for a prolonged period of time. Of course, the kids take advantage of this new situation and press their boundaries. In other  words, they tend to act like brats. What is the parent expected to do? Discipline them more? Then you look like the evil parent! Does one look the other way and hope to survive? I have yet to figure out this tough question.
The fact is that after my mom left, we had to re-draw the boundaries so now we know where we stand again.
How did my husband do? He did great! At first he said he would go visit his friend for a week (so my mom and I can create a little Czech-speaking heaven at our house) but then he had to work and stayed the whole two weeks. This means Keith had to listen to a lot of "Trishka, trishka" as he likes to call the Czech language, but he did well. Of course, at the end of the stay my mom grew tired translating a lot of things into her English so it was up to me to translate most of the stuff. But I did OK, my head didn't even explode!
If you liked this post buy me a coffee! (Suggested:$3 a latte $8 for a pound) Thanks!