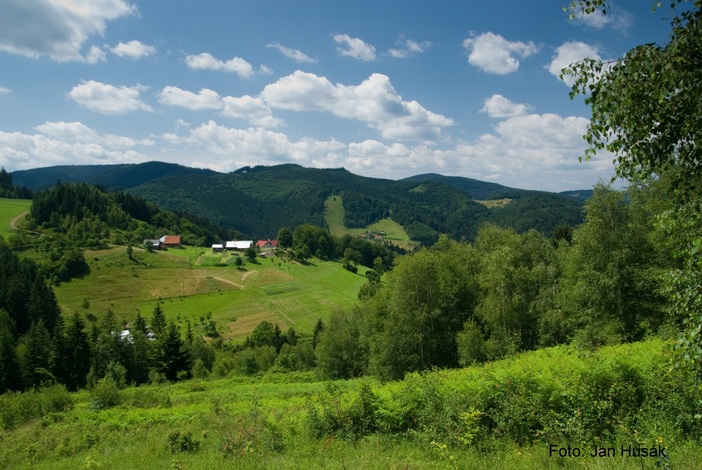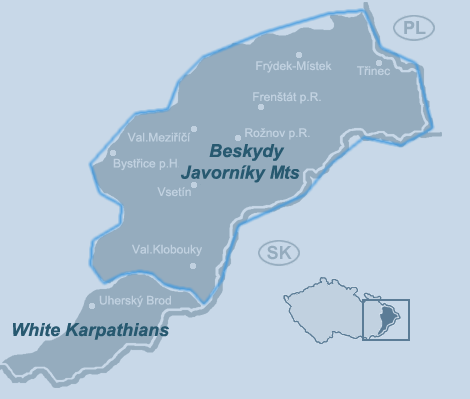 Summer is just about here and that makes me think of vacation, of course. This time we will be exploring the beautiful area of the Czech Republic called Beskydy.Perhaps you have heard the famous Czech folk song called "Beskyde, Beskyde" and now it's your chance to find out more about it.
My grandma came from Vsetin (a town in Beskydy) and had  many wonderful memories of picking handfuls of blueberries and strawberries in the Beskydy forests….kind of like Hansel and Gretel but she never got lost. With its mountain ridges, deep valleys, gurgling rivers, and wide forests, Beskydy is the largest protected landscape area in the Czech Republic. Its exceptional nature value lies in the original mountainous primeval forest with multiple rare plants and animal species, like the blue snail, for example.

Every winter become these mountains a perfect skier's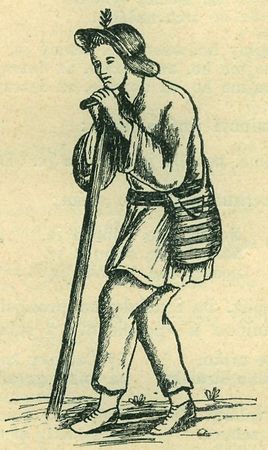 paradise, where Pustevny and Radhost are the biggest winter resorts. Once the snow melts, the meadows show off unique grass and plant species such as 14 (!!) different types of orchids. In the past those grasslands used to be occupied with herds of sheep, cared for by so-called 'Valachs'. Along with them came the Valach-like architecture – mainly the 'salase'. At the end of 18th century the usage of sheep pastures reached its peak and together with the expanding building industry the forest area decreased dramatically. People started to plant more trees again which in turn mellowed out the local sheep industry.
If you think Beskydy is all about nature, let me correct you; the region's historical roots go deep. Many castles and villages which still stand till this day had been built as early as the 12th and 13th century. The Stramberk castle, for example, was built at the end of 13th century, most likely by the Knights Templar. Most of the original construction has been destroyed by various wars throughout the centuries, yet the Stramberk tower still proudly stands. The local tourism is booming, where those "Salty Stramberk Ears" – a local delicatessy named after a local (historical?) tale – is an item most searched after.
Colonization during deep feudalism brought into Beskydy a new influx of  Czechs as well as Germans who learned to peacefully live alongside each other for centuries. The product of such peaceful relationship (which did not last for long) is a world-known psychologist Sigmund Freud who was born in a German-speaking family in Pribor – just south of Ostrava.
I could go on why this area is worth of visiting at least once in a lifetime but my fingers are hurting from typing. Perhaps the most persuasive way is to look up images of Beskydy on Google. They are all so beautiful!!
http://www.czech.cz/en/Turistika/Kam-jit,-co-navstivit/Beskydy-en
If you liked this post buy me a coffee! (Suggested:$3 a latte $8 for a pound) Thanks!