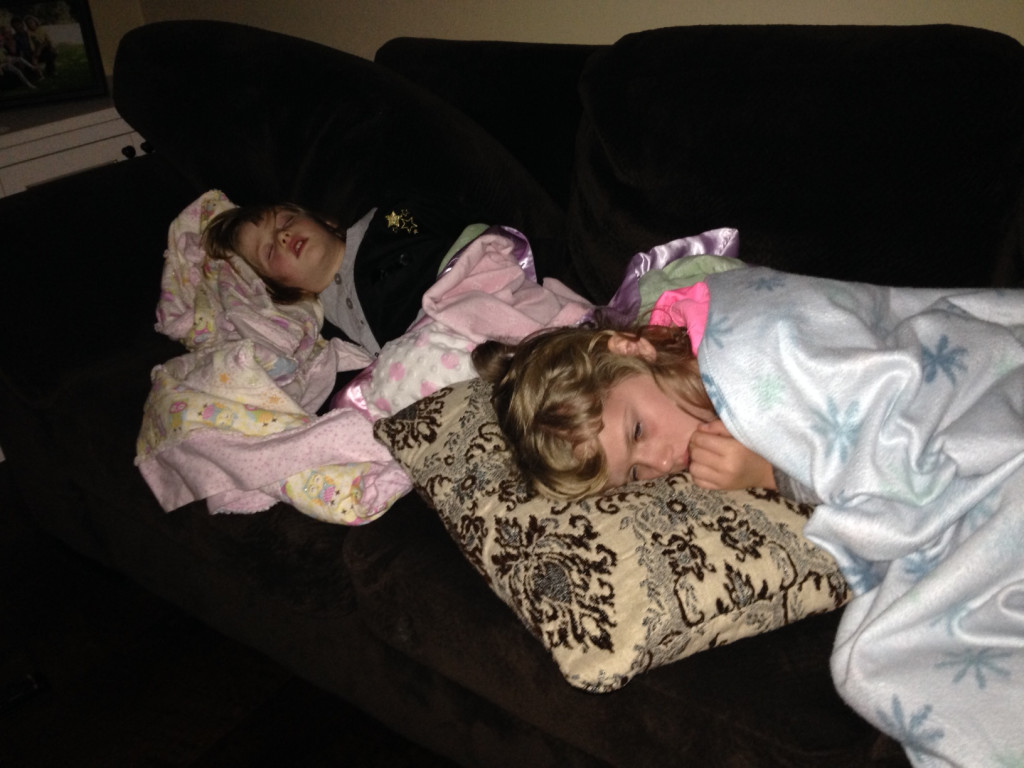 When I got a cold or a flu as a child, these were the rules: stay in bed for at least a week, sip on a hot tea with lemon and have a scarf wrapped around your neck to keep it warm. Of course, I didn't have a TV in my room to keep me company so I would read, play with my dolls and sleep…or stare into the white wall a lot. And I got better.
Our parents usually did not give us any aspirin to bring down the fever so when I had a really high temperature they would roll me up into a cold white sheet to cool down the body. And it worked.
I remember being prescribed antibiotics very rarely, most of the treatment was seriously just bed rest. My parents did not go as far as sticking garlic cloves in my ears when I had an ear infection but some of my friends had to endure that (and they said it worked!).
When going to the doctor here in the US – especially with my kids – you get quite a different experience. Most of the time they get prescribed antibiotics and are sent home with no instructions on how long they should stay out of school (unless I ask). They tell me to use pain reliever/fever reducer anytime with them. I actually love my kids' doctor because he is very personable (old Hippie) but the way he was trained as a doctor is way more drug-oriented. Wait, I take it back, he tells me to give my kids Popsicles if they have sore throats ☺. I still have not done it because it just feels wrong when you are sick. Even if the Popsicle is sugar-free (because sugar feeds the virus)….

What did we do in old Czechoslovakia when we had a stomach flu? I don't remember anymore but I have a feeling it was a similar prescription: hot tea, piskoty (hard biscuits) AND bed rest. What do people recommend here? Drink ginger-ale and eat saltines. Quite different right?
I think whatever helps you get through the sickness is fine but the fact that people/kids just stay one day home (forget the bed) and then they go back to school/work is not good. Not very many people recite you the rule that you have to stay isolated for at least 24 hours after your fever passed in order not to be contagious. Many parents, because they are not educated, send their kid back to school the next day after his fever went away. Meanwhile, he is still contagious!
Our whole family just recently got very sick with this nasty flu and it was not pretty. Half dead bodies lying everywhere, cough medicine, Tylenol bottles and snotted up tissues lying all over. My kids saw just about all the kid movies on Netflix and were out of school for a week….drinking a lot of tea with honey and lemon. Now every time I mention to somebody that they were absent from school for that long, they can't believe it. And I can't believe it that they can't believe it!!!
So my advice is when the fever starts, make a cocoon out of your blanket, and stay in there until a beautiful, healthy, butterfly comes out. Which is in about a week.
If you liked this post buy me a coffee! (Suggested:$3 a latte $8 for a pound) Thanks!