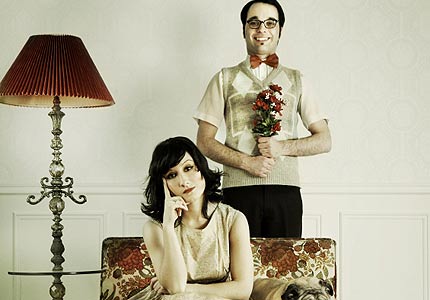 I love the magazine section on Radio.cz. The writers pick the quirkiest things! Like this time they found this poll that talks about expectations on a first date (which kind of goes along with my recent post called "How to be Czech and date Czech"). Are Czechs different  from other nations when it comes to a first date? What do you think?
Here are the results of the poll:
CZ: Magazin Radia Prahy zase jednou vycmuchal neco velmi zajimaveho: anketu o tom, co Cesi ocekavaji na prvnim rande!! Hodne vecem jsem se ze srdce zasmala…

Should the invitation on a first date come from the man?
70% of women agree
60% of men agree
(strange)
What should the ideal place for first date be?
51% of women AND men  agree on coffee house or restaurant followed by a walk
(most Americans would have a problem with that walk ;))
Should women get flowers on a first date?
90% of women say YES (expect the man to spend around 100 crowns)
85% of men say YES (want to spend around 250!! crowns on flowers)
(very nice touch! I don't remember getting much flowers on my first dates in Czech but then I was just a teenager….)
Who should pay for the first meal?
Women say YES (up to 500 crowns) after which they are ready to split the bill
Many say YES (up to 1000 crowns) and only 25% are fine with splitting the bill on the latter dates
(Yeah! Getting stuck with some goon for 2 hours AND pay for the food?? I don't think so!)
How long should one wait for the other person on a first date?
Women: no longer than 10 minutes
Men: 15 minutes up to an hour (!!)
(HA! You go girls!)
Should the man walk the woman home?
90% of women say YES
25% of men would rather stick them in the TAXI and pay the bill :))
('That's right, I have had enough of your squawking, get your behind in the taxi and leave me alone!!')
Source: http://radio.cz/en/section/magazine/magazine-2013-10-19
If you liked this post buy me a coffee! (Suggested:$3 a latte $8 for a pound) Thanks!