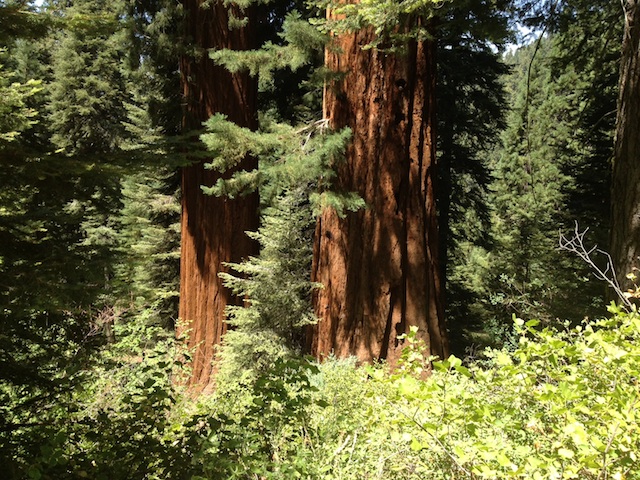 For our 10 year wedding anniversary my husband and I chose to visit the California Redwoods. At first we wanted to do a cruise to Alaska but that turned out to be quite expensive so we decided to do a road trip. Through the windiest roads of rural California we got to the elevation of 7,000 feet  and the countryside changed dramatically. The magnificent pines began to mix with lush deciduous trees which gave it the Czech forest look. I couldn't believe it but on one of our walks I even found wild cherry tree, wild raspberry, gooseberry, and red currant bushes! Can you believe it? Well, I am like  %92,6 positive of my findings and that is why I did not taste any of them….. just in case I was wrong. But I did take pictures to find out what do you guys think.
I also found 'bez' (which the dictionary calles "lilac") and a four leaf clover – plants seemingly unsignificant yet if you grow up amongs them and then you rediscover them after so many years it is a like you found a pound of gold. We used to make syrup out of 'bez', mixed it with water to make a delicious healthy juice out of it.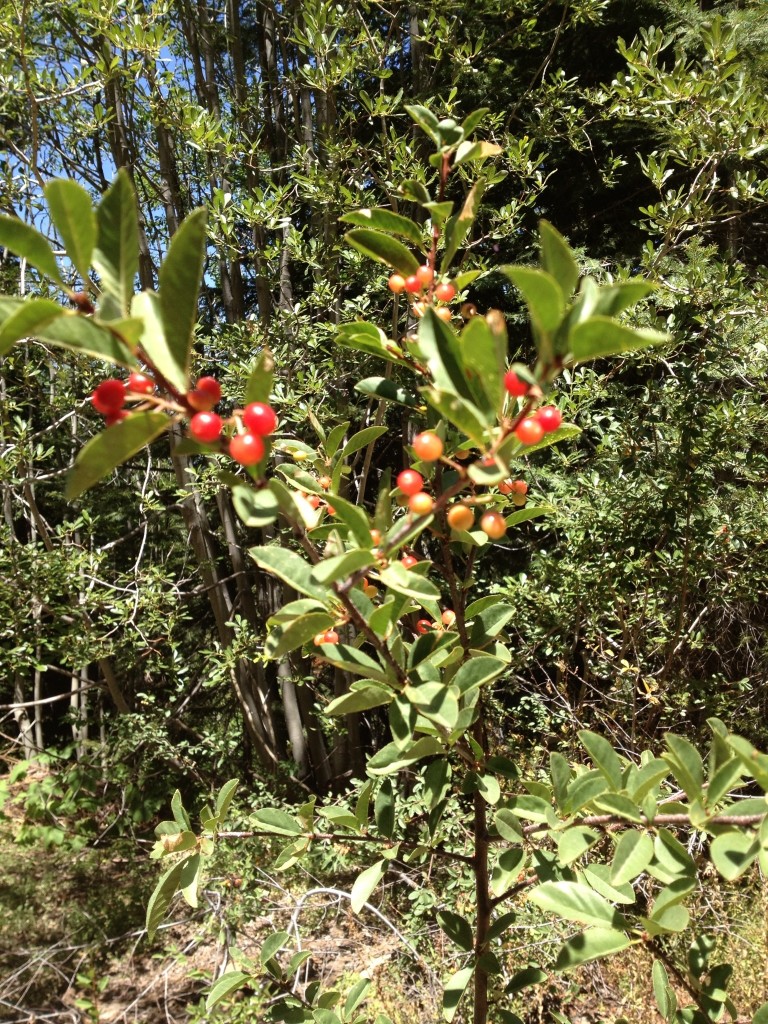 On our way home we stayed at Solvang for a couple of nights and we were a bit disappointed with that town. It was founded by a group of Danish teachers in 1911 and that is why the city prides itself in the traditional danish style buildings….yet none of them are real! The actual 'wooden' beams are not made out of wood they are just painted on the buildings. Once I founded that out I felt like in the land of Disney, waiting for Donald Duck to tap on my shoulder.
Coming back from Solvang we stopped to get some food in a Japanese restaurant to celebrate our last hours of freedom. I am sipping on my Sangria and all of a sudden I hear: "Kde je maminka?" (= "Where is mommy?") and sure enough a CZECH couple with their daughter sits right next to us!!! What are the chances of that??!! To tell you the truth I was so tired and wanted my peace that I did not even come out of my Czech closet. I simply sat there and enjoyed being just another American.
If you liked this post buy me a coffee! (Suggested:$3 a latte $8 for a pound) Thanks!