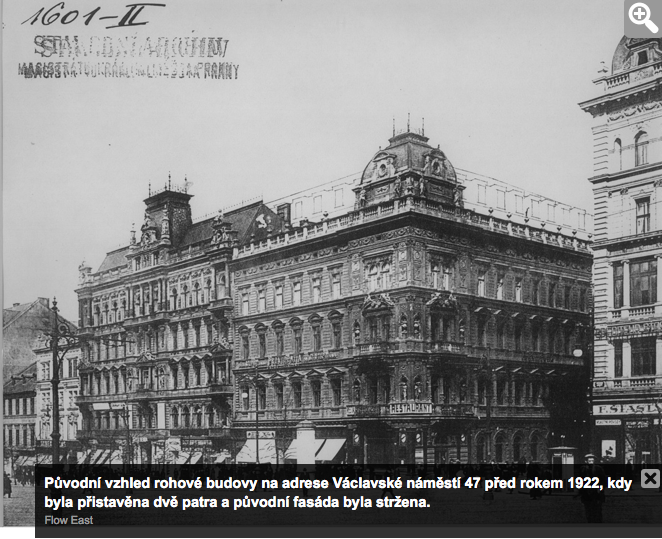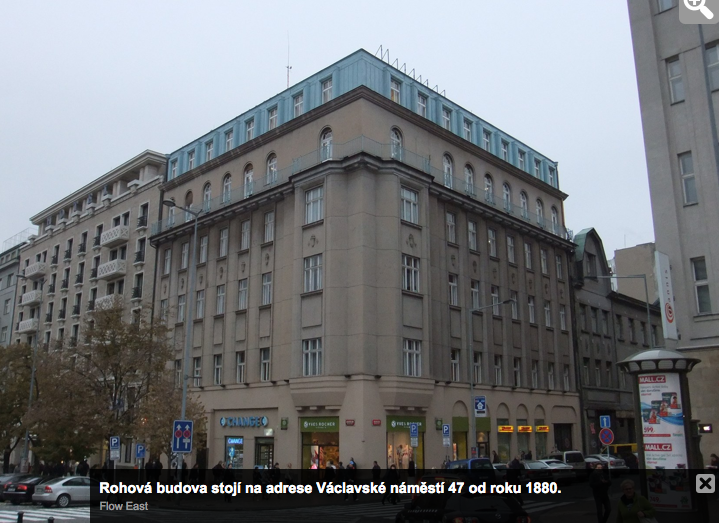 If you live in Prague then it is time for you to go into a battle. The Wenceslas Square is about to get a makeover of one of the historical buildings there and it is not going to be pretty.
The investor calls it The Flower House but on the preliminary images it sure does not look like a flower to me….it is a monster!! He must feel guilty about the look because he is promising the Prague citizens something unachievable: getting the square  rid of prostitutes and druggies via this construction. Well, it may get so far that when this monster is finished there will be nobody walking around!
No, seriously, I am no architect  but I think that considering the surrounding buildings, this modern 'flower' really does not fit. I know I am not the only one who thinks so  because even Vaclav Havel was afraid that instead of the current historical building (from 1880) we will get a 'beast'. And sure enough.

CZ: Pokud zijete v Praze, tak si myslim, ze prisel cas se bourit. Na Vaclavaku se totiz chystaji zbourat jeden z puvodnich domu a postavi tam tzv. 'Kvetinovy dum'. Opravdu nechapu odkud toto jmeno vzeslo, dum jako kytka nevypada a krasny jako kvetina take neni. Je to zruda!!!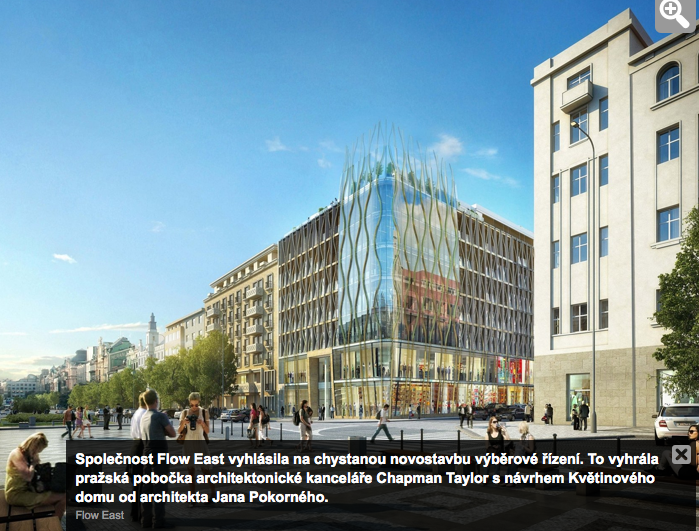 I jeho investor se musi citit vinne protoze slibuje, ze novy dum vycisti Vaclavak od prostituce a drog. Mozna to pujde tak daleko, ze ho vycisti od jakychkoliv lidi!
Ne, ted vazne, ja nejsem architekt ale z estetickeho hlediska mi to prijde vuci ostatnim domum na Vaclavskem namesti opravdu hruza. A nejsem sama, i sam Vaclav Havel se obaval, ze misto historicke budovy (z roku 1880) vyroste 'obluda'. A je to tady.
http://bydleni.idnes.cz/vaclavske-namesti-kvetinovy-dum-do5-
If you liked this post buy me a coffee! (Suggested:$3 a latte $8 for a pound) Thanks!