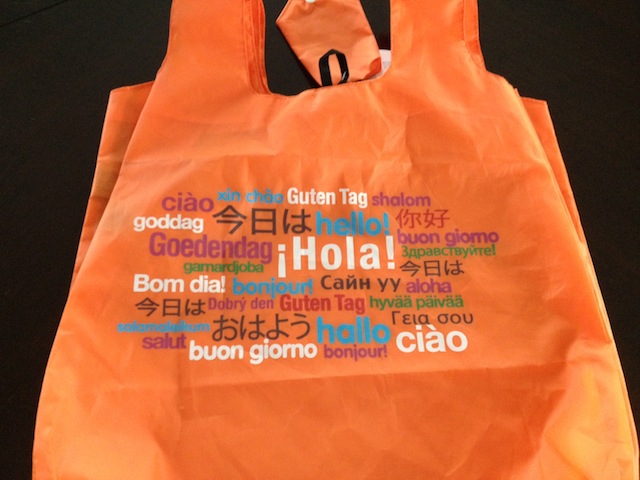 I went to Target today and my Czech sensor went off again. This time it was this cute eco shopping bag in a dollar section. Can you tell why?
Target is more and more starting to respect the fact that the Bohemians are slowly but surely overtaking the world

. Next year  the Czech font will be the biggest one of all!
CZ: Tak jsem sla dneska nakupovat do Targetu a v dolarove sekci jsem objevila novy poklad!
Targetu konecne pomalu dochazi, ze Bohemove pomalu ale  jiste vevodi celemu svetu

. Pristi rok bude nase 'dobry den' napsane temi nejvetsimi pismeny!
If you liked this post buy me a coffee! (Suggested:$3 a latte $8 for a pound) Thanks!