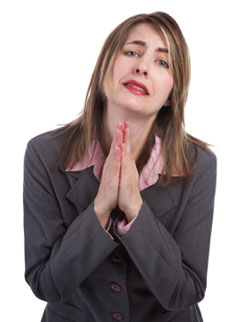 You know I am usually very approving of the American culture BUT this is a one thing that really bothers me: wimpy parents!!!
The other day my younger daughter Ava and I went to the local library for a story time. You know, story time,  where no one pays attention to the librarian because the kids are too little to listen and moms are too busy watching what the other moms and their kiddos are wearing? That story time.
Well, after the librarian was done with her book it was time for some free playtime with the library toys.  Ava started to play with this box which she filled with some plastic eggs and was shaking it around, having fun. All of a sudden this boy comes up to her (he must have been around 2 years old, like my daughter), takes the box away from Ava and starts playing with it. My daughter, of course, starts wailing.  So far, we have a pretty normal situation here, right? A 2-year old takes away a toy from another 2-year old and the wronged side gets upset.
The mom does not react to the whole situation so I assumed she did not see what had happened and that is why I proceed to tell her, in a very nice, non-accusatory way. She says "Oh". Then she comes up to her boy and starts literally pleading with him:" Honey, please, give it back to the little girl." The boy  is obviously not into it. So she goes again: "Honey, please, she was playing with it first. Please….".And the boy, again, nothing (if he was in his teenage years I bet he would give her the finger at that moment).

Meanwhile my daughter is still crying. The mother then proceeds to frantically look for some other box, hoping her kid would be willing to exchange it for the original one. And guess what? Surprise! The plan did not work – he refused to take it. By that time the mother is red in a face, sweating profusely, not sure if it was from the embarrassment or from the actual physical exhaustion. Never the less she is not giving up and decides to go to  the original plan A – begging: "Honey, please, please, give her the toy back".
Now I am sorry but if that was my kid and he is simply not cooperating (which is not unusual with 2-year-olds) I would simply just take the toy away from him, give it back  and deal with him later. Why?  Because I am the parent and I am the boss. I call the rules.  I don't have to plead with my own child for crying out loud!!! How is this mother going to deal with him when he is 7 years old and will not want to do his homework? Or when he is 15 and wants to take her new car for a test drive? "Honey-please-please" technique will not cut it, that's for sure. Honestly, I can't even imagine some simple task like a bath time with this child.
How did this whole episode climaxed? It didn't. She got saved because the the play time was over and it was time to go home. So she returned the box to the play chest and walked out of that door with a simple word of apology. I wasn't really offended by that, my mind was busier with feeling sorry for that mom. But unfortunately, it is entirely her fault. She made that bed and now she gets to sleep in it…her whole life. This child will grow up to be a bratt with no respect for an authority. What kind of a future generation is that going to create?!
If you liked this post buy me a coffee! (Suggested:$3 a latte $8 for a pound) Thanks!