I always beat myself over my head remembering that I did not mention some of the Czech-essential thingies (which I have been using for a while) to you guys. Here are just a few of them; there would be more but I never write them down right when I remember them so I forget half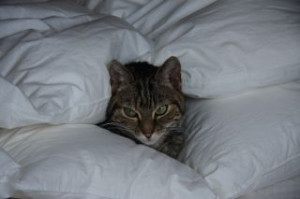 .
CZ: Ceske veci bez kterych se neobejdete! Povlak na periny, ceske radio pro deti a papani:
DUVET COVER – or 'povlak na periny'; very essential!!!!! I am sorry but who wants to sleep under some thin sheet when it's freezing outside??!! You need a serious duvet filled with bird feathers to warm you up! And if you have that you also need a cover. You can buy them just about anywhere (Target, Bed bath and Beyond, Walmart), but they are kind of in hiding unless you know this term. Also they may be available only on-line.
DISKO TRYSKO – this is an Czech IPhone application for children. It's a Czech radio which has three stations: kids disco music, kids fairytale songs, and kids fairytales. All in Czech and all free!!! My girls like to dance to it at least once a day.
FOOD ESSENTIALS – there are bunch of them like Czech Melta, Pribinacek, Czech-style flour…..all of these and many more are mentioned in my other post (click here).
If you liked this post buy me a coffee! (Suggested:$3 a latte $8 for a pound) Thanks!