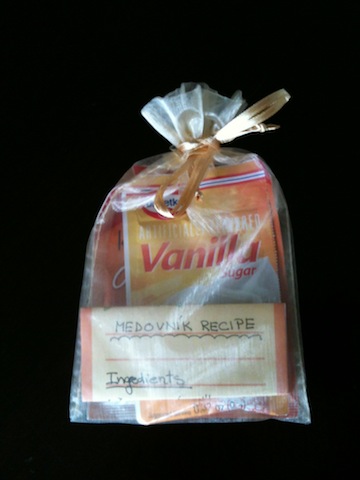 Christmas is just around the corner (again!) and it's time to get ready. Many, many years ago I posted a recipe for Pernik cookies which are hard, flat cookies decorated by white frosting. There is another soft-style Pernik cake, which is also very Christmasy and delicious. The problem is that the spices that go in it vary and there are a quite a lot of them. The easiest solution is to have it all prepackaged  and you are done very quickly (and don't worry, it's all natural, no additives, no GMO, no soy lecithin…).
The pernik spices are not available in the US but behold – Czechmate Diary now has them! Also, the recipe calls for a 'vanilla sugar' which is very common in Czech recipes (the Czechs don't use vanilla syrup like we do here) and that is why I added one in the gift package as well.
That's right! This is an easy and original Pernik gift package which includes:
pernik spices package (imported from Czech Republic)
vanilla sugar
the original translated recipe of Czech pernik
cute little gift bag
Isn't this a great Christmas present? You can have it for  $8.99 – including the shipping!!! If you are interested in this offer, contact me here (click here).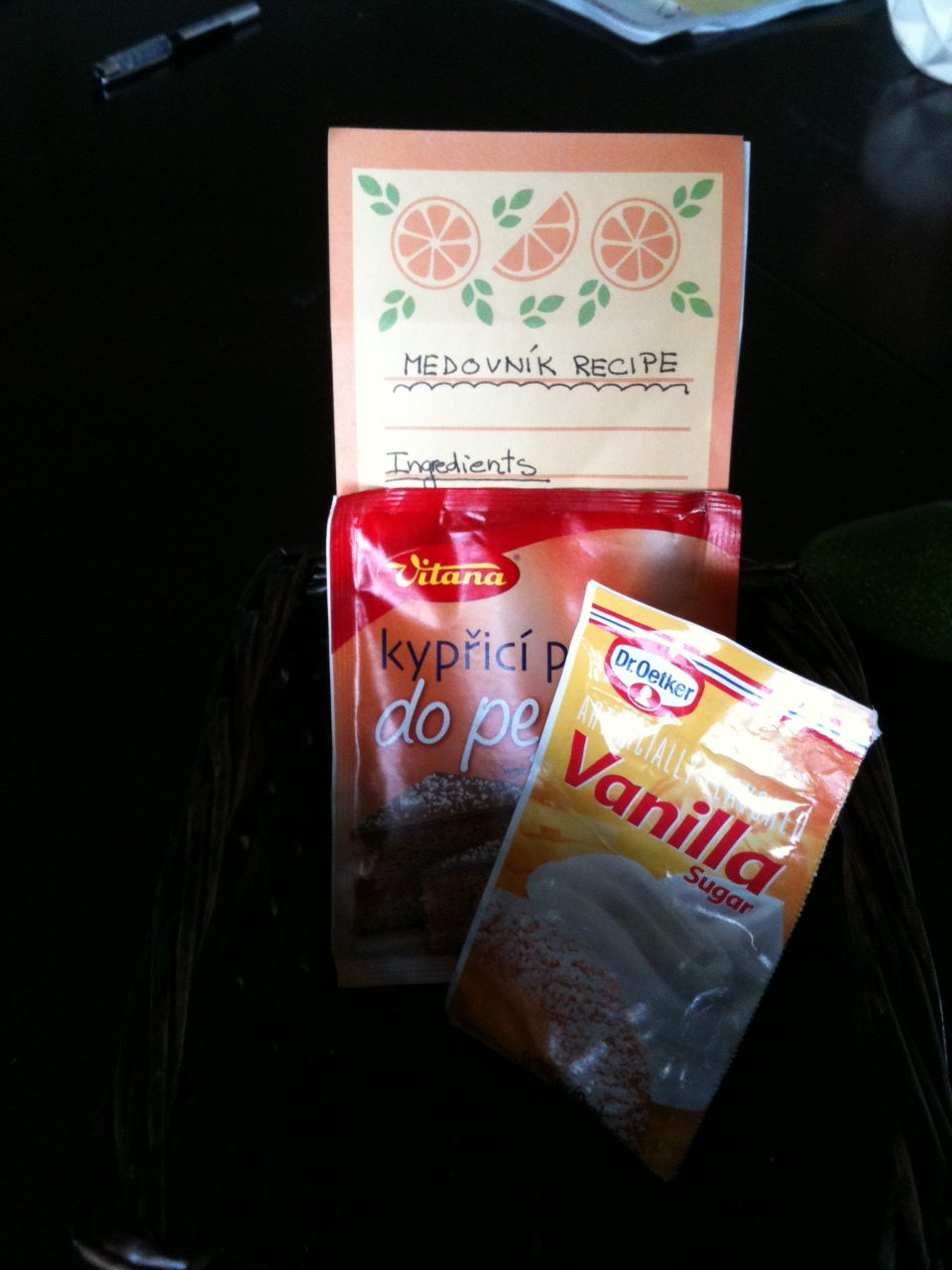 CZ: Nemate co dat svym americkym/ne-ceskym pratelum k Vanocum? Co takhle, at si uvari svuj vlastni pernik! Vsechna koreni jsou uz pripravena, je potreba jen mouky, mleka a vajicka. I recept je prepocitany  na 'cupy', tudiz se nemusi otravovat s metrickym systemem a nic prepocitavat.
Roztomily balicek muzete zakoupit za pouhych $8.99 a to zahrnuje i postovne. Jestlize mate o neco takoveho zajem, zkotaktujte mne zde (kliknete zde).
If you liked this post buy me a coffee! (Suggested:$3 a latte $8 for a pound) Thanks!