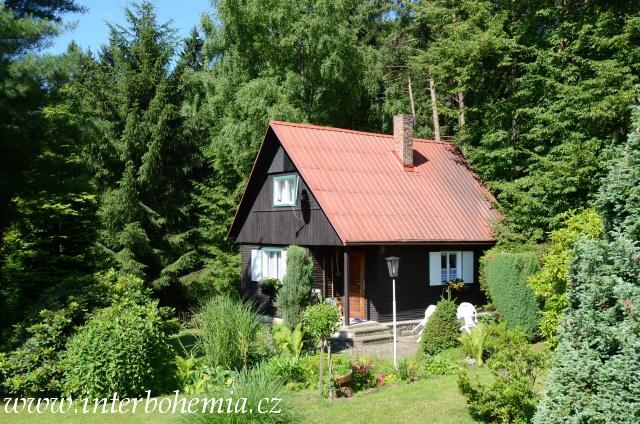 No matter what's happening in the world, the Czechs will love their cottages (their vacation homes). Even though the communists took most of the stuff away from them during totalitarian era, most people still had the luxury of having 2 homes, usually the appartment in the city and then a country house somewhere in the country side. I was one of those people and although we don't have our cottage anymore I have fond memories of spending the summers there as well as most weekends.
In 1970 there was 25,000 cottages and today there are about 166,000 (!!) which puts the Czechs on the second place in the world (as far as vacation homes go) – right behind the Swedish.
You may think 'Gosh, what a bunch of snobs!' but it is not so. These cottages are the most frugal way how to spend weekends or vacation.
It is also good for the economy since the owners spent quite a lot of money for tools, gardening supplies, building material and so forth. People would rather sell their car or jewelry in the times of financial troubles than to sell their dear cottage in which they invested so much time and money. TV shows about gardening, cottage barbecuing and so forth are the most popular watched items.
Czech vacation homes surely created its own culture which is dearly missed by those of us living abroad. Wouldn't you agree?

CZ: At se deje ve svete co se deje, Cesi budou vzdycky milovat sve chajdy. I kdyz komuniste obrali lidi o co mohli, chatarskou kulturu jim nesebrali, ba naopak. Nase rodina mela take chatu; sice patri uz nekomu jinemu, ale hezke vzpominky mi zustaly – travila jsem tam totiz kazde leto a skoro kazdy vikend.
V 70. letech bylo v Cechach kolem 25 000 chat a chalup a dnes – podrzte se – je jich napocitano temer 166 000! To stavi CR na druhe misto, hned za Svedskem.
Chatareni ma take velmi dobry vliv na ekonomii; chatari totiz utraci neuveritelne mnozstvi penez za zahradnicke potreby, naradi a stavebniny. V dobach tisne by lide radeji prodali jejich auta a sperky, nez jejich zamilovanou chaloupku, do ktere vrazili uz tolik prachu. A samozrejme televizni programy o chatareni, kutilstvi a zahradkarstvi jsou jedny z nejsledovanejsich….co vy? Styska se vam po chaloupce?
http://www.novinky.cz/finance/272586-cesi-zustali-narodem-chataru-a-chaluparu-nove-i-kvuli-byznysu.html
If you liked this post buy me a coffee! (Suggested:$3 a latte $8 for a pound) Thanks!