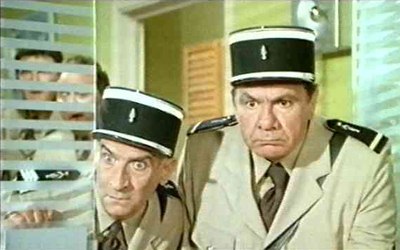 Did you know that Bill O'Reilly has a twin brother? Yes, it's true! His name is Luis De Funes and all of the Czechs know him from a comedy movie we used to watch (at least once a year) when we were kids called "The policeman from San Tropez" (Cetnik ze San Tropez).
Am I right or am I right?
CZ: Neprijde vam, ze Bill O'Reilly ma francouzkeho dvojnika Luis de Funese? Jestlize ne, tak se poradne mrknete na tyto fotky:
If you liked this post buy me a coffee! (Suggested:$3 a latte $8 for a pound) Thanks!