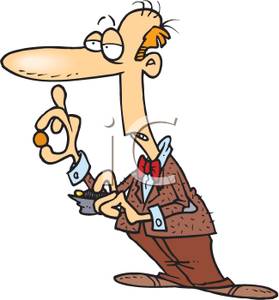 One of you, dear readers, recommended a very good, Czech/Slovak-related article from yesterday's Chicago Tribune. The writer is married to a wife who has a Czech dad and a Slovak mom. He tributes her frugal, anti-credit card qualities to her CS roots. Read up about it right here (click here).
Do you think her frugality is still typical in the Czech/Slovak families? Are people against credit cards?
CZ: Jeden z Czechmate Diary ctenaru objevil (nebo spise objevila) moc hezky clanek z vcerejsich Chicago Tribune o ceske/slovenske setrive nature (clanek si prectete zde – klikntete zde).
Myslite si, ze tento protikreditkartovy (slovo?) postoj je stale jeste u ceskych rodin typicky?

If you liked this post buy me a coffee! (Suggested:$3 a latte $8 for a pound) Thanks!