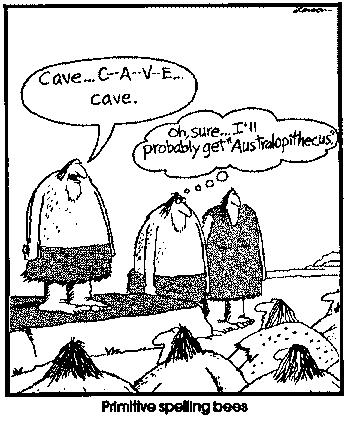 English language is easy to learn as far as speaking goes but, boy oh boy, the written part of it is not so easy anymore. There is the spelling and then the sentence order that is sometimes completely different from the one in the Czech language. If I have to name my least favorite English word to spell it would have to be:
NEIGHBORHOOD
Why not just 'nejbrhud'??? ;)) (That's written in a Czech phonetics)
No, seriously, there is too much stuff going on for a word like that. Every time I am writing it I have to slow down, put myself mentally in the mind of a first-grader, turn on all of my thinking caps and then maybe I get it right for the first time…but probably not.
What is your least favorite English word to spell?
CZ: Kdyby se vas nekdo zeptal, jake anglicke slovo se vam speluje nejhur, co byste mu rekli? Pro mne by to bylo asi slovo 'NEIGHBORHOOD'. Proc si vsichni neulehcime zivoty a nezacneme ho psat jako 'nejbrhud'? 😉
Pokazde, kdyz ho pisu na papir (nebo vytukavam na klavesnici), tak se musim uplne zastavit, predstavit si jako ze jsem zase v prvni tride, zapnout vsechny mozkove bunky, a pak se mi to mozna napoprve podari….nebo taky ne.

If you liked this post buy me a coffee! (Suggested:$3 a latte $8 for a pound) Thanks!