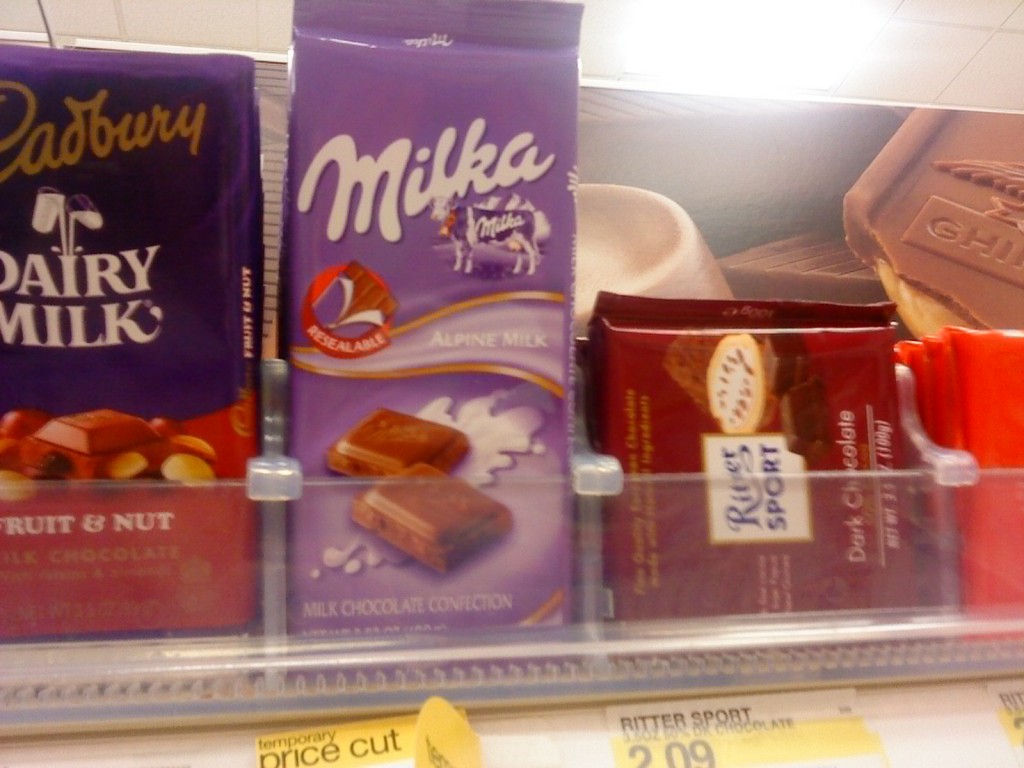 ATTENTION to all fellow Czechs and Slovaks (or anyone who likes  good chocolate): You will be happy to know that Target now carries Milka – the best German chocolate ever. Unfortunately, it carries only one type, which is the 'boring' milk chocolate Milka. My all-time favorite is yogurt Milka, which still has not made it to the US.
I took that picture in Target so that you know I am not making things up 😉
CZ: POZOR, DULEZITE HLASENI! Target nyni prodava cokoladu Milku. OPAKUJI: Target nyni prodava cokoladu Milku!!!! Je to sice jen 'nudna' mlecna cokolada, ale snad nam brzy dovezou zajimavejsi prichute, jako je napriklad jogurtova Milka – moje oblibena!!
If you liked this post buy me a coffee! (Suggested:$3 a latte $8 for a pound) Thanks!