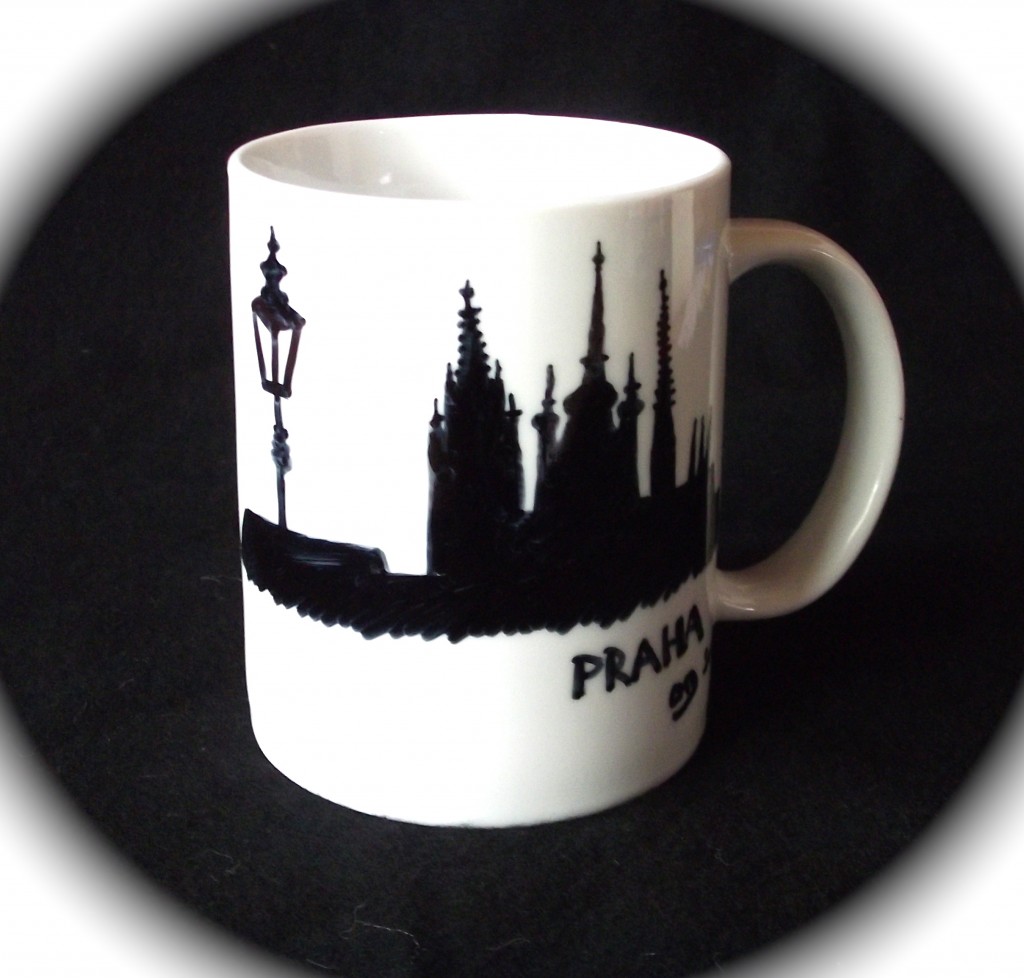 The newest addition to the Czechmate Diary store has just arrived! This time it is a 11-oz coffee mug with a silhouette painting of the Prague Castle, viewed from the Charles Bridge (hence the antique lamp on the left of the picture). Each mug is drawn by me personally, so if you would like a slight changes in the writing below (like "Prague" or "Praga" instead of "Praha" or something like that) it can be done.
Each mug costs only $12.99 (plus $5.00 for shipping*). As usual, the Czechmate Diary email subscribers get a 10% discount.
If you would like to purchase any of these items please contact me here (click here). Thank you!

CZ: Czechmate Diary obchudek ma na pultu absolutni novinku – hrnecek s malbou Prazskeho Hradu. Kazdy hrnecek je pomalovany mnou, tudiz jestli byste chteli malou zmenu v popisu (napriklad misto "Praha" byste radeji chteli slovo "Prague" atd.), tak vam rada vyhovim.
Hrnecek stoji pouhych $12.99 (plus $5.00 za postovne). Ti co se zaregistrovali na CMD via email, tak maji jako obvykle 10% slevu.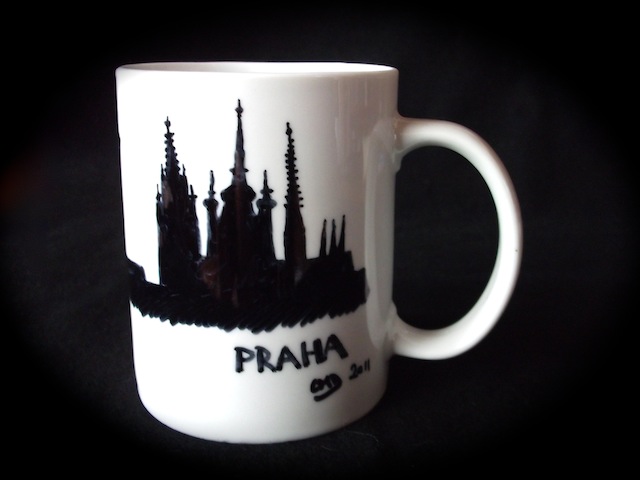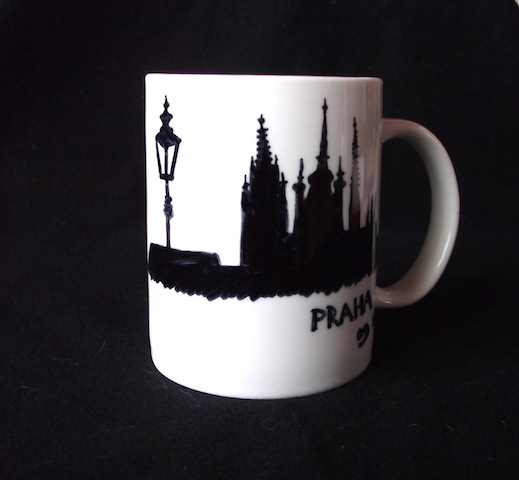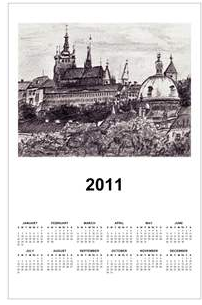 Calendar with the identical Prague Castle drawing; The cost is $10.99 plus $3.00 for shipping and handling:
If you liked this post buy me a coffee! (Suggested:$3 a latte $8 for a pound) Thanks!