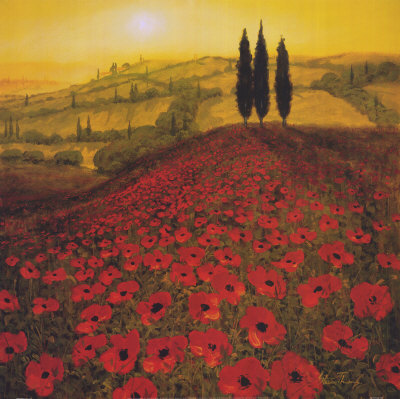 I think everyone would agree that Americans are not  crazy about poppy seeds. The Czechs on the other hand put them into everything, including cakes (kolache), noodles and dumplings. Although each poppy seed is less than one millimeter in length it sure has a mighty power. Besides its culinary uses (condiment, decorative garnish, thickener, poppy-seed oil) poppy seeds have long been used as a folk remedy to promote sleep (opium) and fertility.
We are crazy about the poppies so much that we make movies about them too. Makova Panenka (= Poppy seed girl) is a Czech children cartoon which depicts a beautiful, big-eyed brunette whose skirt is made out of the petals of the poppy flower (see her image below). Heck, we even have a saying "You are such a poppy-head!" (= Ty jses takova makova palice!) meaning "You are so forgetful!".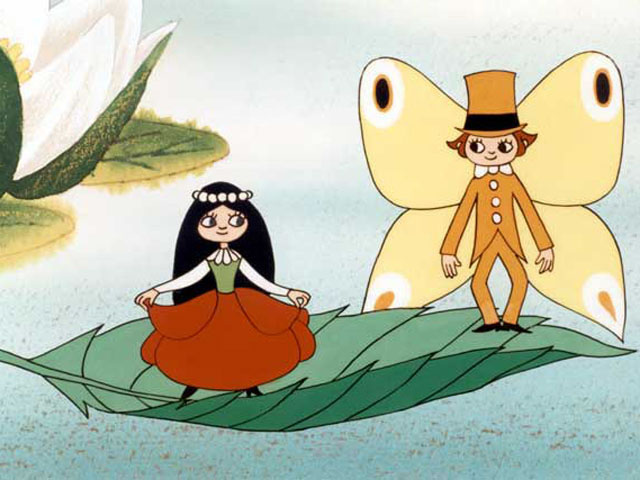 Why are we so obsessed about the poppies? How about if I tell you that the Czech Republic is  the number one producer of poppy seeds in the world?! We make  33,101 tons of poppies per year (2007) which is 54.32% of the world production!!!!! That explains everything….although it does not really explain WHY are we so fond of cultivating this plant (ideas anyone?).
Here is a  fun fact: my father told me that when his great-grandma worked in the fields and her children were just babies she (and all of the other working women) would put them in a sack, hang them on a tree branch. To top it off, the women would give them a highly diluted tea from the poppies so that the babies would sleep and let their mommies  work 🙂

CZ: Myslim, ze by vsichni souhlasili s tim, ze Americane mak moc radi nemaji. V obycejne americke kuchyni ho vubec nenajdete, maximalne se objevi tu a tam na nejakem tom krekru nebo tycince. Cesi si ho naopak davaji skoro do vseho: do buchet, do knedliku, do kolacu, na nudle…..Jsme z maku tak vedle, ze o nem dokonce i vytvarime filmy! Kdo by neznal napriklad Makovou panenku, ze? Jenom makove palice by preci zavrtely hlavou…;)
Muj tata mi nedavno take prozradil, ze za casu jeho prababicky se z maku delal vyvar, ktery se daval miminkum, aby hezky spinkala, kdyz jejich maminky obdelavaly pole. Ovsem nespinkala v kocarcich, ale v jakemsi vaku, ktery se zavesil na strom, jako vanocni ozdoba 🙂
Odkud se vubec tato makova posedlost bere? Ceska republika je totiz nejvetsim pestitelem maku na celem svete. Rocne vyrabi pres 33 tisic tun maku (2007), coz je 54 %  celosvetove produkce. To je, co? To ale samozrejme nevysvetluje, PROC jsme tim nejvetsim pestitelem maku (nevite to nekdo?).
Source: http://en.wikipedia.org/wiki/Poppy_seed
If you liked this post buy me a coffee! (Suggested:$3 a latte $8 for a pound) Thanks!