Most of you know from my Facebook updates that during this pregnancy I have developed a serious knitting addiction. Not sure if it has something to do with the nesting syndrome, all I know is that I can't put the needles down and have most likely developed a carpal tunnel in both wrists. However, as it is with all addictions, I don't care!
I made mostly hats and purses (and cell phone holers..and buttons) – all with Czech themes (and if there is enough interest next year I will come up with Slovak themes too) – which make them to be wonderful Christmas presents or just presents for any occasion. Each piece is one-of-a-kind, something that NO ONE ELSE will ever wear. But if there is a need, I can also custom make more of them, in different colors or children sizes if you like.
"PURSES"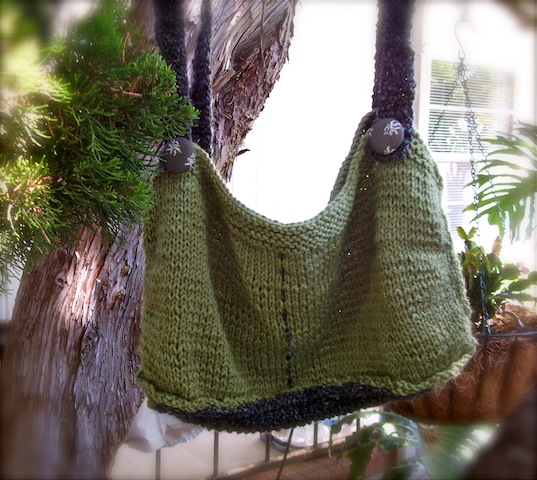 1. The Earthly Lion
This hand knitted bag is my favorite. The mixture of earthly colors and textures gives it a hippie look which is very much in style now. However, the bag is also very spacious so one can fit almost anything in it: books, groceries, towels when you go to the beach…anything. This awesome bag is about 15″ wide, 12″ tall and 2″ deep. The strap is 25″ long. And the price? Only $39.99 plus $5.00 for shipping and handling.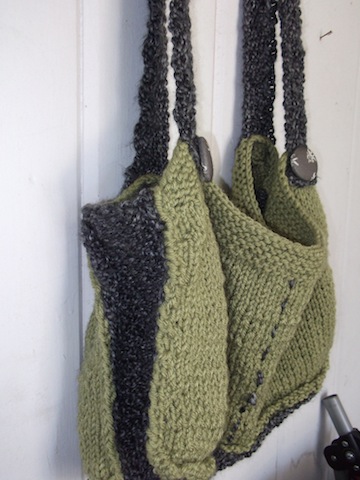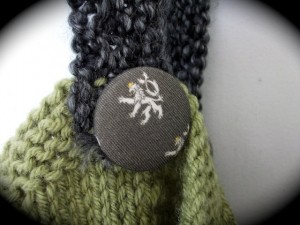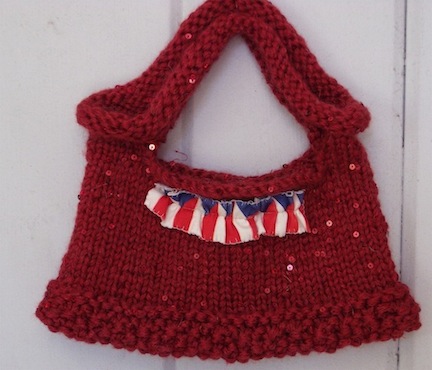 1. "Burgundy beauty"
A hand-knitted ladies purse from a shimmery, deep red (and thick!) yarn; measures approx. 12″ across and 9″ high. I added a unique decoration of the Czech flag print, which is sewn on in a fun, ribbon-like way across the front and back of the purse. The shimmering red glitters woven in the yarn itself give it a very festive look with which you could show up even in the White House if needed. Cost: $29.99

nbsp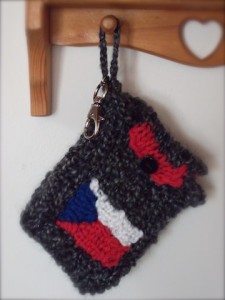 2. "Cozy cell phone holder"
This hand-knitted mobile pocket is not only practical but also very Czech. The front is elegantly embroided with the Czech Flag and the flop is secured by a cute black button. It comes with a snap-hook which can be attached to virtually any purse. That way your hand-bag gets a fashion update and you won't have to dig in it for hours to find out who is calling you. Cost: $19.99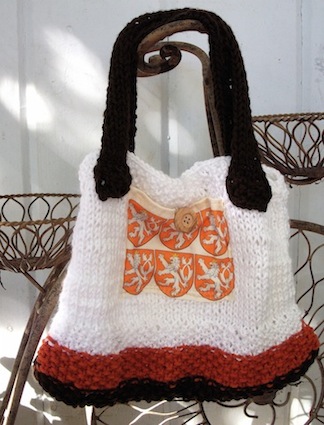 3. "Czech lion on-the-go"
Brown and orange are the colors of the future and The Czech lion knows it. This casual, yet one-of-a-kind purse measures approx. 12″ accross and 13″ high (straps included). It has 1 outside pocket and the strap is approx. 13″ long. Cost: $34.99
"HATS"
You (or any of your loved ones) put any of these hand-knitted hats on and the wave of Czech patriotism will immediately overtake your entire body and soul. The beanies fit all heads – some are very feminine and some can be worn by both men and women (or even children!). Some have carefully hand-embroidered Czech flag on them and some have stylish Czech-flag buttons. The couple of last hats do not have anything obviously Czech on them except that they were made with Czech love. All of the hats are $24.99
The knit is a fully washable acrylic yarn, and it won't lose it's shape even with repeated washings and wearings. All of these pieces are as comfortable and as they are stylish. You will just wear them over and over again!

You can see all of my hand-made purses and hats on Etsy (click here).
BUTTONS
Each hand-made fabric button costs $1.50.
If you liked this post buy me a coffee! (Suggested:$3 a latte $8 for a pound) Thanks!