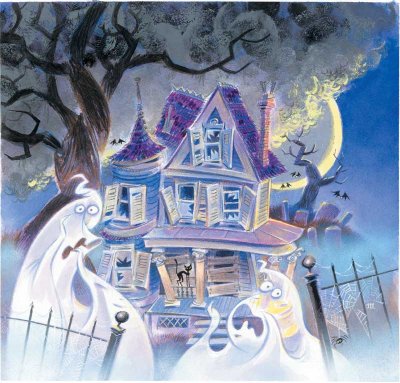 I have always thought that decorating your backyard with light-up skeletons and graves is kind of strange (not to mention the electric bill!). Then you throw that candy-begging business in it and you get a holiday called Halloween. The Czechs and Slovaks have also kind of a scary holiday called the St. Nicholas Day, but at least the figure of the devil (who tends to scare kids where ever he goes) is ballanced out by the beautiful, holy and secret angel as well as by the Saint Nicholas! Halloween is like: "The more witches, ghosts, blood and dead people, the better!…and gimme some more eye-ball candy with that!!!"
I don't ignore the holiday I am just little more mellow about it. I decorate my house with a bunch of pumpkins, dig out my strawman and pig out on candy. No skeletons for me – thank you! How about you, what do you think of this 'holy-day'? VOTE!

CZ: Vzdycky mi prislo divne, zdobit si vlastni zahradu osvetlenymi kostlivci, hroby a pohybujicimi se demony, nemluve o uctu za elektrinu. Pak k tomu pridate zebraci ritual o sladkosti a mate z toho Halloween. Pravda, Cesi maji den Svateho Mikulase, kdy se vecer po ulicich potuluje cert, ale alespon je vyvazeny svatym Mikulasem a bozkym andelem!!! Ti by certa srovnali do late, kdyby se jim moc rozdovadel..
Halloween samozrejme neignoruji, ale spis se u nas doma soustredim na vyzdobu dyni a strasaku a take si rada smlsnu na sladkostech. A co vy? Co si o tomto svatku myslite?



Loading ...
If you liked this post buy me a coffee! (Suggested:$3 a latte $8 for a pound) Thanks!