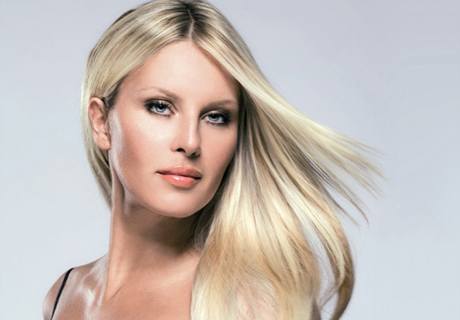 Simona Krainova is probably not as famous as Eva Herzigova or Tereza Maxova but as far as Czech supermodels go, she is still in the front line. Her 37th birthday was quite the adventure: not only did she get pregnant with her first child during this year (and yes, it is a boy) but she recently also had a secret wedding ceremony! Simona married Karel Vagner jr. who is a bit younger than her (35 years old) but almost as successful.
The wedding was also very private, not even the couple's family members were invited, including the husband's father – Karel Vagner senior who is a well know Czech musician. When asked by the Czech news reporters if he liked his new daughter-in-law, he responded: "Oh, I don't know. I don't even know her. I just know she is pretty – that's all…..I don't care who my son lives with as long as he is a good father to his children". The groom's father found out about his son's wedding from the local newspaper.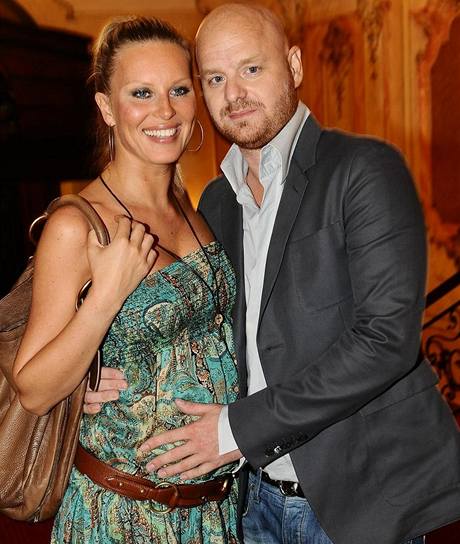 CZ: Simona Krainova neni sice tak znama jako Eva Herzigova nebo Tereza Maxova, ale urcite se stavi na zebricku ceskych krasavic hned za nimi. Po 37-mi letech sveho zivota nejenze ceka sve 1. dite, ale take se nam potajmu vdala! Je vam lito, ze jste takovou udalost promeskali? Nebojte se, nejste sami; ani rodina (vcetne rodicu) totiz nebyla na obrad pozvani. Na otazku, jestli se Karlu Vagnerovi starsimu (znamemu ceskemu hudebnikovi) nova snacha libi, pan Vagner odpovedel: "To nevím. Já ji neznám. Vím, že je pěkná a to je všechno. Třeba mi ji syn o Vánocích teď představí…..Ať si žije, s kým chce. Nejdůležitější je, aby se vzorně staral o své děti. To jediné bych mu neodpustil". Otec se o svatbe syna dozvedel az z magazinu Blesk.
Sources:
http://www.blesk.cz/clanek/celebrity-domaci-celebrity/128011/vagner-o-synovi-slabost-pro-krasne-zeny-ma-po-mne.html
http://www.ahaonline.cz/cz/spolecnost/51445/simona-krainova-se-tajne-vdala-v-modrem:-nepozvala-rodice-ani-daru!/
If you liked this post buy me a coffee! (Suggested:$3 a latte $8 for a pound) Thanks!