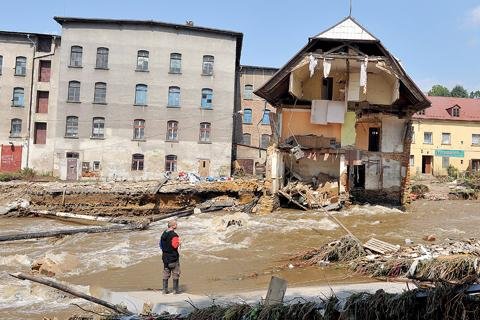 First the volcano now floods. What is going on with Europe? The Czech Republic has been plagued by extreme floods for some time now and the north-west region was warned to braise itself for even more flooding! The local authorities are prepared to pay about 5 billion Czech crowns, which is quite the unwelcomed amount in this economical situation. Read up more on Czech floods here (click here).
CZ: Nejdriv sopka ted zase zaplavy. Co se to s tou Evropou deje? Ceska Republika resi zaplavy jiz od kvetna a nove privalove deste se pry blizi n severo-vychod! Vlada se do rekonstrukce znicenych regionu chysta investovat kolem 5 milionu korun, coz je velmi nemila castka, kdyz se zamyslite nad nynejsi ekonomickou situaci…
Vice si teto krizi muzete precist zde (kliknete zde).
If you liked this post buy me a coffee! (Suggested:$3 a latte $8 for a pound) Thanks!