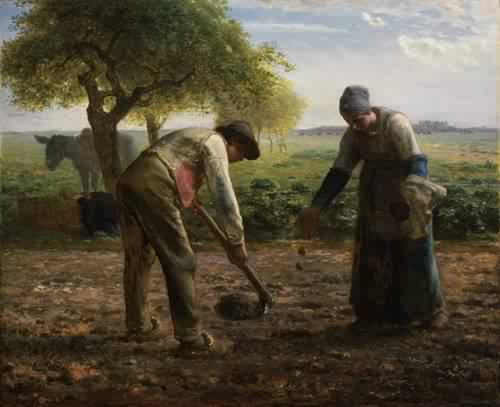 The Czech Republic covers luscious, fertile land which produces various types of fruit and vegetables. It may seem surprising to you (as it was  to me) that most of the produce is imported! For example, 51,000 tons of last year's crop of domestic apples were exported, while 71, 000 tons of apples consumed by the Czechs came from abroad. This quite ineffective system weakens the local economy, increases the prices of local goods and the constant semi-truck movement across the border worsens the air pollution.
The Czech Republic is a potato nation (almost every other folk song is about potatoes) but strangely most potatoes are currently being imported from Germany and also Poland. As far a garlic grown in Czech goes, it is pretty much impossible to find it in the stores. Where does it come from? Over 80% of it comes from China (!!) which is 21,000 km away.
Very interesting….

CZ: I kdyz je Ceska republika jedna z nejurodnesich zemi Evropy, vetsina potravin se dnes dovazi z jinych zemi. Napriklad v roce 2007 se do Cech dovezlo 71.000 tun jablek, zatim co za hranice naopak smerovalo 51.000 tun jablek tuzemskych. Tento nesmyslny dovozovy system nejen ze oslabuje mistni ekonomiskou situaci, ale take zvysuje ceny  a zhorsuje znecistovani vzduchu diky neustale pendlujicim kamionum.

Skoro kazda lidova pisnicka je o bramborech, ale asi byste se divili, kdybych vam rekla, ze vetsina brambor se do Cech dovazi z Nemecka nebo Polska. Na cesky cesnek v obchodech ani nenarazite; pres 80% se ho totiz dovazi z Ciny, tedy pres 21.000 kilometru! To jsou veci…

Source: http://www.ceskenoviny.cz/ekologie/zpravy/ekologove-v-brne-nabizeli-bramborak-upozornili-na-dovozy-potravin/495606
If you liked this post buy me a coffee! (Suggested:$3 a latte $8 for a pound) Thanks!