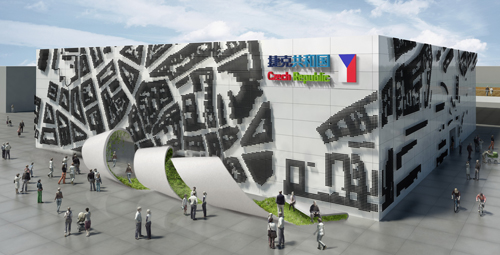 Expo 2010, a traditional exposition of international fairs held since 1851, is being held in Shanghai, China this year. It started just a couple of days ago (May 1st) and it ends on Halloween – October 31st. This year's World Expo theme is "Better city – better life", making it the most expensive exposition in the history of world's fairs. It was also built on the largest world's fair site ever at 5.28 square km.
More than 190 countries together with about 50 international organizations have registered to participate in the Shanghai World Expo and more than 100 million visitors are expected to visit it during these upcoming months.
The Czechs picked the theme called " The Fruits of Civilization", a display showing that  "the birth of the city is fruits of civilization. With adoption of technical fruits to create better cities, visitors will discover different fruits of civilization moving from street to street. To explain the theme, the Czech Pavilion will produce a virtual city with spotlight on the use of new technologies."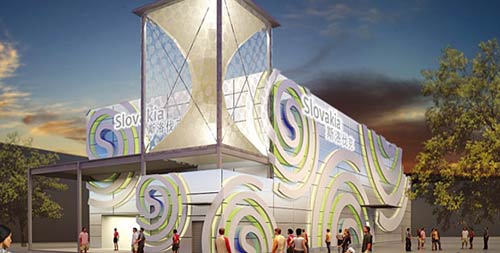 The Slovak pavilion "showcases transformation of human beings in a perspective of squares. Entering the pavilion visitors can see spiral stairs which symbolize winding roads of the cities gathering together in the square. Walls with important historical moments of Slovakia enclose the square, which lead visitors back to the old times. Movies about daily urban lives are also played as witnesses of the everlasting change, motion and development of cities."
Something to look forward to….. if you live on the opposite side of the world ;0)
CZ: Expo, nebo-li Svetova vystava je velká mezinárodní výstava průmyslu a kultury jednotlivých zemí, pořádaná každých několik let od roku 1851. Tento rok se porada v cinskem Shanghai a to pod tematem "Better city – better life".  Nejen ze je Expo 2010 vybudovane na zatim nejvetsim pozemku co svetove vystavy kdy zazily, ale je zatim take tim nejdrazsim Expem v historii. Tento rok se ho ucastni vice nez 190 zemi a kolem 50 internacionalnich  organizaci. Ocekava se, ze prijde az pres 100 milionu navstevniku. Vystava zacala pred par dnemi (1.kvetna) a konci na Halloweena – 31. zari. Oba narody, jak Cesi tak Slovaci maji postaveny svuj vlastni pavilon s originalnimi expozicemi zduraznujici roli mesta a civilizace v tvorbe lepsi, zdravejsi budoucnosti.
Source:
http://en.wikipedia.org/wiki/Expo_2010
http://en.expo2010.cn/c/en_gj_tpl_34.htm
http://en.expo2010.cn/PavilionArchive/Search.htm?k=Slovakia&t=26&n=10&p=0
If you liked this post buy me a coffee! (Suggested:$3 a latte $8 for a pound) Thanks!