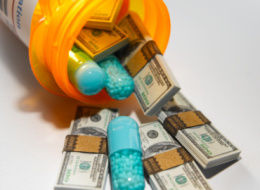 All Czechs and Slovaks are acquainted with socialized health care from their birth country. Obama's bill wants just that, except it is extremely divisive. Strong majority of Americans want health care reform, they want cheaper insurance policies, lower co pays and deductibles. But the majority of them do not want Obama's reform. It will put this country billions of dollars in debt and it also happens to be unconstitutional.
What do you think?
CZ: Vsichni mame z nasi rodne zeme zkusenosti ze socialnim zravotnim pojistenim. Obama se snazi udelat neco podobneho, akorat ze jeho zakony zadluzi Ameriku nekolika desitkami bilionu dolaru a to, ze bude vlada nutit Americany, aby si poridili zdravotni pojisteni je protikonstitucni.
Co si o tom myslite vy?

Loading ...
If you liked this post buy me a coffee! (Suggested:$3 a latte $8 for a pound) Thanks!