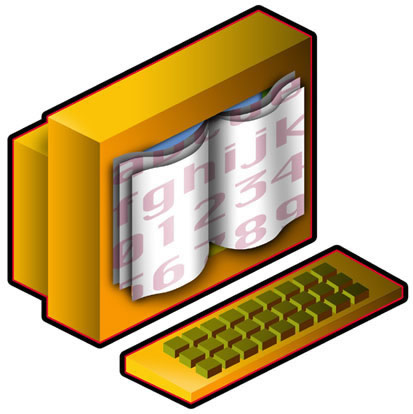 Are you tired of asking your friends and relatives to send you Czech/Slovak books? The situation gets really uncomfortable: books are usually heavy and the postage fee ends up being ridiculously high and you end up feeling totally guilty since your friend/relative pays that fee without wanting you to to pay him back.
Forget these awkward moments because I have recently discovered  a Czech website which has electronic books on-line! All you have to do is register and start reading 🙂 (click here).
CZ: Ja nevim jak vy, ale ja mam ohromny seznam ceskych knih, ktere mym rodicum postupne posilam, aby mi one knihy preposlali do USA. Problem je v tom, ze knihy jsou tezke a postovne je diky tomu nesmirne drahe. Vzdycky je mi mych rodicu/kamaradu lito, zo to plati, aniz by chteli neco nazpatek.
Provnile pocity ted uz ale muzeme vsichni hodit do kose, ponevadz jsem nasla tzv. Imperium elektronickych knih, kde si muzete elektronicke knihy precitat zdarma. Staci se jen zaregistrovat a zacit cist!


If you liked this post buy me a coffee! (Suggested:$3 a latte $8 for a pound) Thanks!