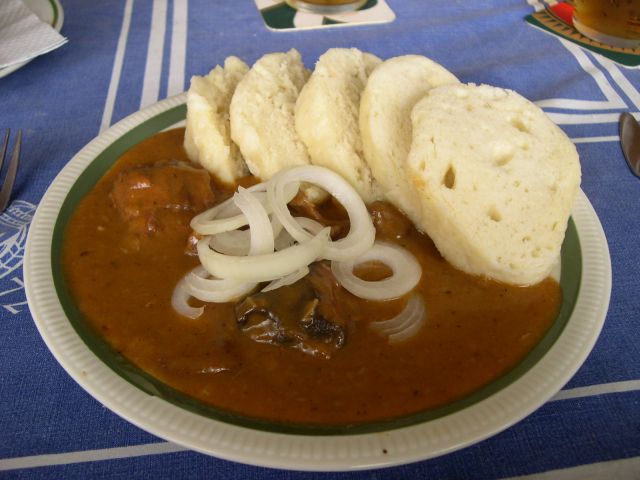 Karen is one of my frequent commentators, a very pleasant American lady who currently lives in Prague. She has a blog called The Empty Nest Expat and writes bunch of interesting articles about her observations. One of her recent posts is contemplating about the Czech – still rather unhealthy – cuisine. Read her thoughts in a post called "Who will be the Czech Jamie Oliver?".
CZ: Karen je jedna ze ctenarek Czechmate Diary, ktera se sama zabyva blogovanim, ale z opacne strany nez ja. Je totiz Americanka zijici v Praze a popisuje sve  zazitky a postrehy v blogu zvanem Empty Nest Expat. Clanek, ktery me tentokrat zaujal se pozastavuje nad – bohuzel stale jeste – dosti nezdravou ceskou kuchyni. Kdo Cechy vykoupi ze zaklete zeme brambor, knedliku a veproveho? To se muzete docist v Karenine clanku zvanem  "Who will be the Czech Jamie Oliver?"

If you liked this post buy me a coffee! (Suggested:$3 a latte $8 for a pound) Thanks!